Student Entrepreneur Center
Founded in 2015 by Elena Cahill, JD, a faculty, attorney and entrepreneur. the Student Entrepreneur Center (SEC) has the ability to help every UB student with an idea for a business, take their idea and turn it into a feasible business ready for future success
The SEC's mission is to produce successful student generated businesses by providing student entrepreneurs with an array of targeted resources and services.
Students can join the SEC as either a "business in training", this phase can be defined as the time during which a student has an idea, but they are not ready to go to market.
Once the student has formalized their idea, they begin developing a business model canvas. Once completed we help them convert into the "business" phase. During the business phase students are preparing to go to market. The student will be supported economically by SEC with their legal entity startup attorney and registration fees, and or any Direct Registration Systems (DRS) fees being paid. This ensures the business is a properly formed legal entity and will be ready to raise funds. The SEC also holds Lunch & Learn series, which act like accelerator program for the students registered.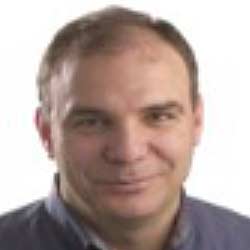 Peter Divone, Sr
Peter Divone, Sr is an accomplished Chemical Process Engineer with over 40 years of experience working with several multinational companies including Colgate-Palmolive, RJR Nabisco and Unilever. In his 25+ years at Unilever R&D, Mr. Divone held positions as Director of Global R&D Process Skin Care and Cleansing Process Engineering and Director of Site Operations, Tech Services and Environment, Health and Safety. Mr. Divone's patented batch and semi-continuous personal care liquids manufacturing designs can be found in 20 factories in 12 countries around the world. Mr. Divone is the president of Plante Solutions, LLC. In addition to serving as an EIR, he is also a member of UB's Bauer Hall Innovation Center and Ernest C. Trefz School of Business Advisory Boards. He was appointed to 3DX Industries' Board of Directors.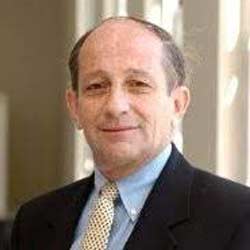 Dr. Gad Selig
Dr. Gad Selig is a highly accomplished technology leader and academic professional, with over 25+ years in technology leadership roles with major firms including AT&T, CBS, and Verizon, and 17+ years in academia where he served as Dean of Industry Outreach at University of Bridgeport (UB). Dr. Selig also founded a consulting firm, GPS Group LLC, that provides technology and education services to small, medium and Fortune 500 firms. Dr. Selig is an Adjunct Professor of Management at University of Bridgeport and Fairfield University. He is a certified mentor at SCORE. Dr. Selig is the author of six well-known books in the areas of technology strategy and management, as a result he is a highly sought-after speaker at both industrial and academic conferences. Dr. Selig sat on multiple corporate boards and helped advance their mission by overseeing their technology strategy, management, education and related innovative solutions.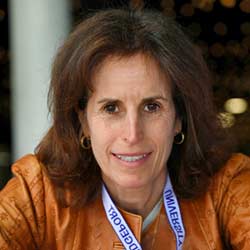 Judy Saffan, Esq.
Judy Saffan, Esq. worked as an attorney with a focus on state and local taxation and federal corporate taxation. Attorney Saffan received a Doctor of Law degree from Tulane University Law School and a Masters of Laws, LLM in Taxation from New York University School of Law. She received a 40-hour Mediation Certification from Quinnipiac University School of Law.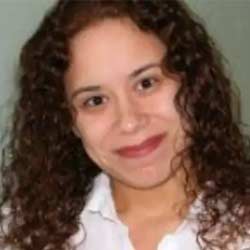 Dorian Yanez, MBA
Dorian Yanez, MBA, helps business owners monetize the digital space through powerful and easy-to-implement digital marketing strategies. Ms. Yanez is the recipient of the Best of the Internet's prestigious Webby Awards, holds an MBA in Marketing, and is an active marketing mentor with Startup Weekend. She is also an Adjunct Professor at University of Bridgeport. She describes herself as a focused growth marketer reaching prospective customers & engaging existing customers with multi-channel marketing strategies. She is passionate and open to the fact that landscape is an ever-changing, growing space full of opportunities.
The Lunch & Learn Series focuses on teaching students the practical concepts of business, which further helps students pitch their ideas at various competitions and attract investors. A few of the many topics covered in these sessions are ideation and validation, what is commercialization, legal entity formation, branding, marketing, price, intellectual property, design thinking, financing, elevator pitch practice session, where students can practice their pitches and improvise with the help of mentors and fellow student entrepreneurs.
Additionally, students are provided with various networking opportunities with board members and serial entrepreneurs.
The Student Entrepreneur Center is:
Staffed with business professionals
Located on campus at 82 Marina Park Circle, and features an open-work area with upscale workstations, student lounge, and pool table
No charge to UB students!
If you have a business idea you are interested in pursuing, please complete the application below.
Apply Now