Bridgeport Accelerator Program
University of Bridgeport received an economic development grant from the American Rescue Plan Act of 2021 and the City of Bridgeport to create an Accelerator Program for Bridgeport businesses. Bridgeport businesses applied to the program and were interviewed. 12 businesses were selected for the cohort. The Accelerator Program is 40 weeks long and includes a weekly Speaker Series with experts presenting on various topics ranging from branding to data security, financing, intellectual property, and much more. Each participating business is paired with a mentor with whom they meet weekly to guide them toward their goals. The businesses also have access to Bauer Hall to use as co-working or meeting space. With successful completion of the program, participating businesses will receive a $5,000 grant to accelerate their business, along with $1,000 for legal fees.
The program focuses on meaningful growth, profitability, and efficiency. This is the first year of the Accelerator Program. There is funding for two additional years to run this program.
Bridgeport Accelerator Mentors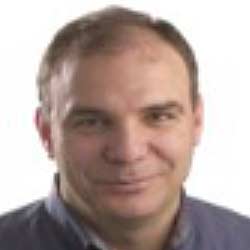 Peter Divone, Sr
Peter Divone, Sr is an accomplished Chemical Process Engineer with over 40 years of experience working with several multinational companies including Colgate-Palmolive, RJR Nabisco and Unilever. In his 25+ years at Unilever R&D, Mr. Divone held positions as Director of Global R&D Process Skin Care and Cleansing Process Engineering and Director of Site Operations, Tech Services and Environment, Health and Safety. Mr. Divone's patented batch and semi-continuous personal care liquids manufacturing designs can be found in 20 factories in 12 countries around the world. Mr. Divone is the president of Plante Solutions, LLC. In addition to serving as an EIR, he is also a member of UB's Bauer Hall Innovation Center and Ernest C. Trefz School of Business Advisory Boards. He was appointed to 3DX Industries' Board of Directors.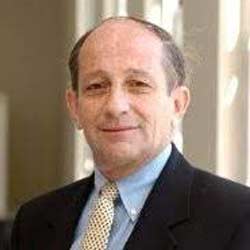 Dr. Gad Selig
Dr. Gad Selig is a highly accomplished technology leader and academic professional, with over 25+ years in technology leadership roles with major firms including AT&T, CBS, and Verizon, and 17+ years in academia where he served as Dean of Industry Outreach at University of Bridgeport (UB). Dr. Selig also founded a consulting firm, GPS Group LLC, that provides technology and education services to small, medium and Fortune 500 firms. Dr. Selig is an Adjunct Professor of Management at University of Bridgeport and Fairfield University. He is a certified mentor at SCORE. Dr. Selig is the author of six well-known books in the areas of technology strategy and management, as a result he is a highly sought-after speaker at both industrial and academic conferences. Dr. Selig sat on multiple corporate boards and helped advance their mission by overseeing their technology strategy, management, education and related innovative solutions.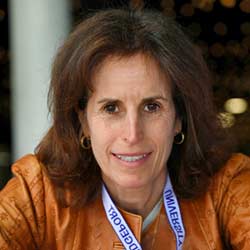 Judy Saffan, Esq.
Judy Saffan, Esq. worked as an attorney with a focus on state and local taxation and federal corporate taxation. Attorney Saffan received a Doctor of Law degree from Tulane University Law School and a Masters of Laws, LLM in Taxation from New York University School of Law. She received a 40-hour Mediation Certification from Quinnipiac University School of Law.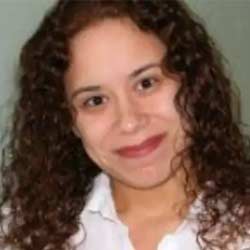 Dorian Yanez, MBA
Dorian Yanez, MBA, helps business owners monetize the digital space through powerful and easy-to-implement digital marketing strategies. Ms. Yanez is the recipient of the Best of the Internet's prestigious Webby Awards, holds an MBA in Marketing, and is an active marketing mentor with Startup Weekend. She is also an Adjunct Professor at University of Bridgeport. She describes herself as a focused growth marketer reaching prospective customers & engaging existing customers with multi-channel marketing strategies. She is passionate and open to the fact that landscape is an ever-changing, growing space full of opportunities.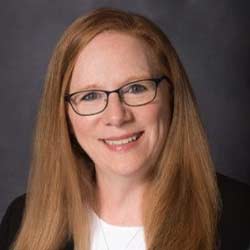 Barbara Distasio
Barbara Distasio is a senior innovation and business development executive with 20+ years of experience in a variety of industries. Innovation leader, strategic visionary, with excellent problem solving and implementation skills, proven successful team leader, and strong facilitator across organizations - especially at the "C" level - relying on solid communication and presentation experience to get consensus and results. A quick study with an affinity for complex issues, change, and innovation in dynamic work environments. She can initiate and oversee innovative brainstorming, idea prioritization, and management on a large scale, can provide creative problem-solving workshops, advise and direct ideators in the development of compelling new product and business concepts, act as a knowledge broker to ensure that the most innovative concepts and practices are shared and adopted by independent operating groups.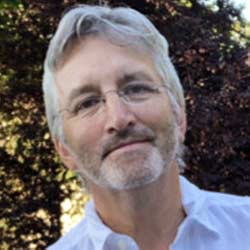 Joseph Ziskin, MBA
Joseph Ziskin, MBA is a senior strategy & business development executive helping organizations create, restructure, and grow businesses by taking advantage of new business models and markets. Joe was a Vice President at IBM for over 10 years driving strategy and business development. As a strategy consultant he has worked with dozens of companies to develop and execute plans for growth and innovation. Since IBM, Joe has worked as Chief Strategist and Chief Revenue Officer for a cybersecurity start up and as Chief Operating Officer for a private equity portfolio company. He is a member of IBM's Industry Academy and was a board member of the TM Forum. He has been a frequent speaker at conferences including GMIC SV, 3GSM/MWC, TM Forum, ITU Telecom, NAB, and IBM Conferences.
Visit the University of Bridgeport Accelerator Program website for more information.
Contact Us
Sherri Dente, Esq.
Bauer Hall Innovation Center
82 Marina Park Cir
Bridgeport, CT 06604