Elevate Your Career with a Graduate Degree
from University of Bridgeport
Taking the next step in your career by earning your graduate degree will open doors to higher earning potential and advancement into leadership roles. When you come to University of Bridgeport, you'll gain the hands-on experience and expertise you need to further your career. Our graduate degree programs are designed for busy professionals — you don't have to sacrifice your career or personal life to earn your graduate degree. At UB, we are invested in your success!
Explore UB's master's and doctoral degree programs
Is a master's degree worth it?
If you're considering going back to school or continuing your education with a graduate degree, you might find yourself weighing the pros and cons of earning your postgraduate degree. To help you make the best decision for you, here are just a few of the reasons a graduate degree is worth it and what to look for in a graduate school: Benefits of earning your master's or doctoral degrees:
Increased lifetime earning potential
More job opportunities
Leadership experience
Increased credibility in your field
A sense of accomplishment
What to look for in a graduate school:
Program flexibility for greater work-life balance
Grant and scholarship opportunities
Employer partnerships and career search assistance
University of Bridgeport is dedicated to helping you advance your education and achieve your personal and professional goals, read on to learn more about why our grad students love UB!
Graduate student testimonials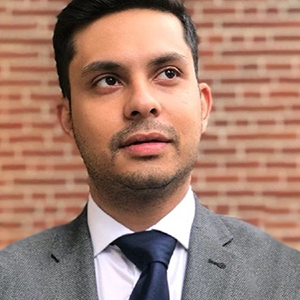 Abhik Arora
During my master's I learned in-demand technical skills as well as important soft skills required to get a job in the data field. I currently am working as a Data Scientist for Progressive Insurance.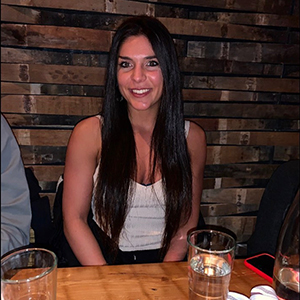 Allie Trezza
I had the opportunity to have a paper I worked on published in a peer-reviewed journal. UB allowed me to experience the research side of nutrition, and I'm grateful for that experience.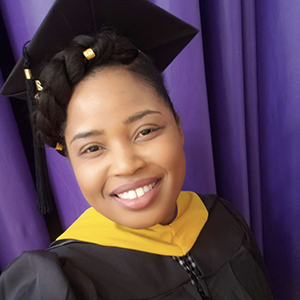 Angele Louis-Jean
Obtaining a graduate degree was at the top of my list as it offers a professional advantage in the scientific field.The graduate program gave me the necessary skills to be successful as a researcher and enrich my scientific development.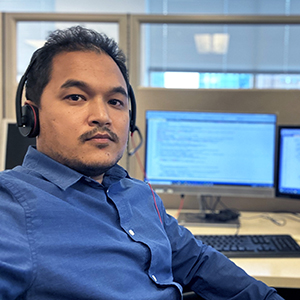 Apson Shrestha
As a UB student, I worked with skilled and experienced faculty members who helped me gain the knowledge and skills that I needed for a career where I contribute to my community.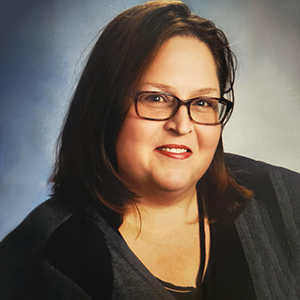 Brandy Tomlinson
Over the course of four years, I attended University of Bridgeport's Ernest C. Trefz School of Business studying for a dual master's degree in their new Analytics program (MBA/MS). The experience, curriculum, and business insights I have gained from this program have helped to advance my career from an associate to a manager at my current job.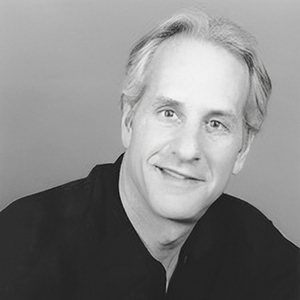 David Gant, LPCA, M.S., M.B.A
If I were to put my experience with the Counseling program at UB into one or two sentences I would say that it was great learning from expert faculty who truly cared about my growth as an individual and as a counselor.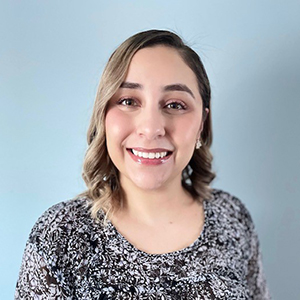 Jacqueline Diaz
My experience in the SAAL program at UB was wonderful. The flexibility of the curriculum allowed me to obtain a degree while working a full-time job and raising a family.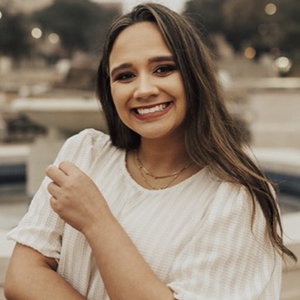 Jocelyn Dela Cruz
University of Bridgeport has developed a master's in Public Health program which fosters learning through an engaging curriculum and a strong sense of community. At UB, you will find individuals who genuinely care about your success as a UB student and as a future public health professional!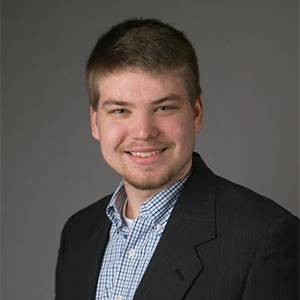 Peter Kivela
My UB education helped me build great connections with both peers and educators and also helped me land an amazing new job. My experience with UB has been nothing short of amazing.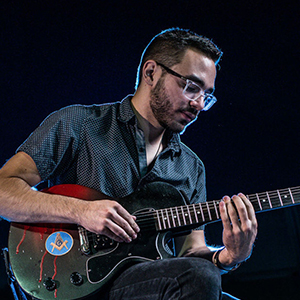 Tyler Suarez
UB showed me the importance of finding yourself and finding a more true version of yourself by embracing others and their differences. Not only is this a powerful thing musically, but it is the epitome of effective teaching.