Career Development
Career Development is UB's comprehensive career counseling and resource center. Our mission is to:
Develop students' professional career exploration knowledge and skill set
Connect students to career opportunities
Influence UB's reputation through industry outreach and action
Provide an advantage to our students through strategic employer partnerships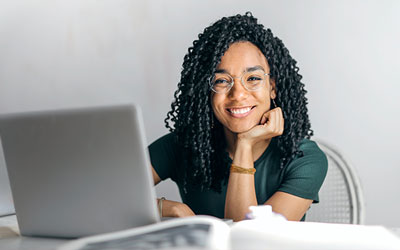 Virtual Student Services
UB Career Development provides many of our regular services, including career coaching appointments, virtually.

Member of NACE, the National Association of Colleges and Employers, a leading source of information on the employment of the college educated. UB Career Development utilizes NACE membership to forecast hiring and trends in the job market, track starting salaries, recruiting and hiring practices, best practices and outcomes.

Member of NCDA, the National Career Development Association, a Division of the American Counseling Association (ACA) that provides professional development, publications, standards, and advocacy to practitioners and educators who inspire and empower individuals to achieve their career and life goals.
Contact Career Development
The Heckman Center
Wahlstrom Library, 2nd floor
126 Park Avenue
Bridgeport, CT 06604
Monday–Friday, 8:30 a.m.–5 p.m.
Request More Information