Alumni Events
The Office of Advancement strives to maintain the bond between graduates and the University of Bridgeport. We host events on campus and in select areas of the country.
---
Upcoming Events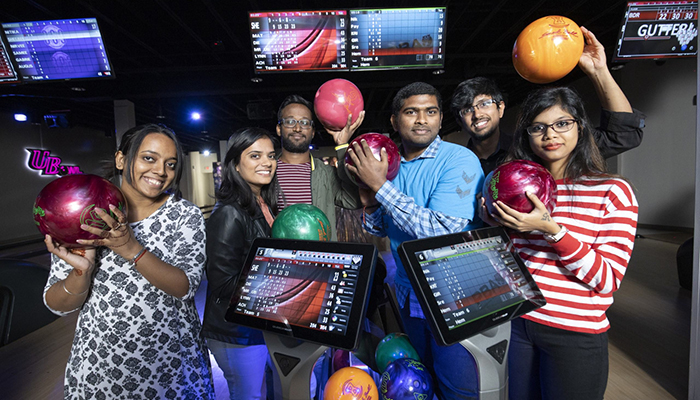 Alumni and Family Bowling Party
September 27, 2023 | 5-7 p.m.
UB Student Center Bowling Alley
244 University Ave.
Bridgeport, CT 06418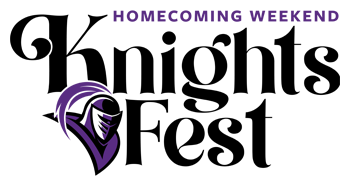 Knights Fest
Thursday, October 26-Saturday, October 28, 2023
University of Bridgeport
126 Park Avenue
Bridgeport, CT 06604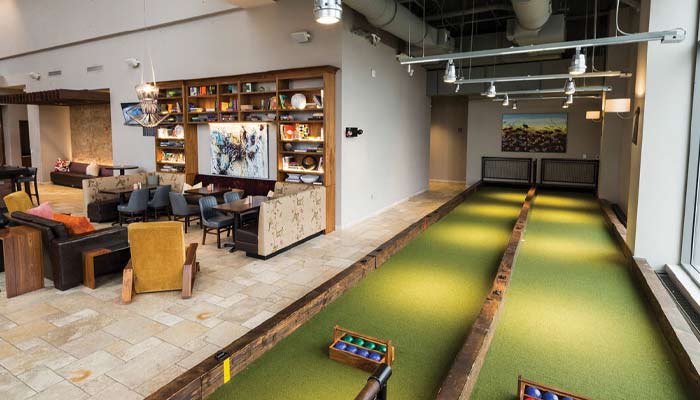 Maryland Alumni Event
November 8, 2023 | 6-8 p.m.
Come out for a fun evening to hang out and network with your fellow UB Alumni, where there will be Appetizers, Drinks, and Bocce! Dr. Danielle Wilken, President of University of Bridgeport, will be the host speaker.
Pinstripes
11920 Grand Park Ave
North Bethesda, MD 20852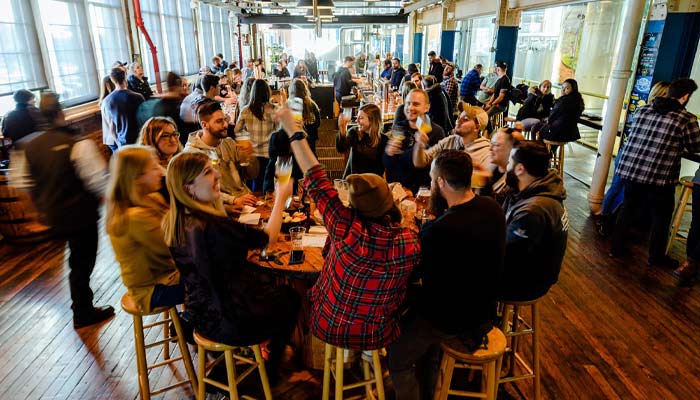 PAI Alumni Event
December 1, 2023 | 6-9 p.m.
Come out and celebrate with your fellow PAI Alumni with a Two Roads beer tasting - the first 2 drinks are on us! Finger foods will also be served!
Two Roads Brewing Company
1700 Stratford Ave.
Stratford, CT 06615
Knights Network Regional Events
In the coming months, we will launch UB's Knights Network, a series of social and networking events for UB alumni, family and friends. Events will take place in Fairfield County, CT, New York, NY and Boston, MA, so stay on the lookout for updates starting this fall!
Get Involved
Join a Committee
The Alumni Association is seeking UB grads that are interested in lending their voice and time to UB's Alumni Committees. You do not have to be a local Bridgeport resident to participate in any of these fantastic opportunities, which include:
Student Support Committee: interested in making a difference in the life of a Purple Knight? Committee members and volunteers will assist prospective and current students in the areas of admissions, career development and philanthropy
Historians Committee: history buffs will enjoy the opportunity to help us find homes for the University's legacy items, all while helping us commemorate the amazing history and accomplishments of the University
Community Partners Committee: we are at our best when we give back to our community. Volunteers will help us make a meaningful impact within Bridgeport, helping us create community-centered opportunities for students, alumni and employees to make a difference throughout the city
Contact Alumni Relations
Wahlstrom Library, 8th floor
126 Park Avenue
Bridgeport, CT 06604
Get Connected