Support UB
Our Students. Our Future. Invest in UB.
Behind every achievement, every scholarship and every championship, stand the alumni, parents, faculty, staff and friends who invest in our students and fortify the University's future by giving to UB.
Your Gift's Impact
The University of Bridgeport's Office of Advancement is built upon the belief that great institutions are predicated upon great communities. As such, Advancement strives to cultivate a broad base of support for UB among alumni, students, parents, and friends of the University. Working with dedicated advocates, Advancement moves the institution forward through the creation of transformative philanthropic programs and partnerships. These initiatives provide essential resources for new construction projects, faculty retention, faculty recruitment, and innovative programs that guide students from education to career.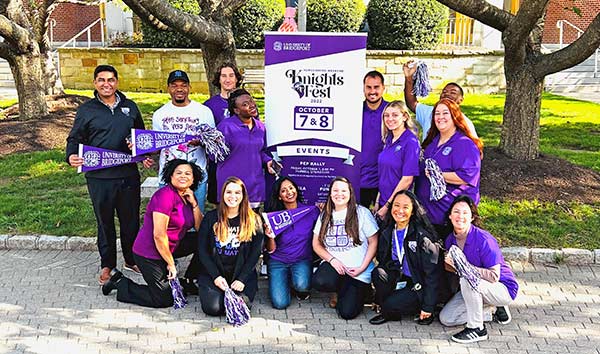 THANK YOU for your support and participating in our Knights Fest 2022 Homecoming event!
Contact Advancement
University Advancement
Wahlstrom Library, 8th floor
126 Park Avenue
Bridgeport, CT 06604
Make a Gift