Physician Assistant MS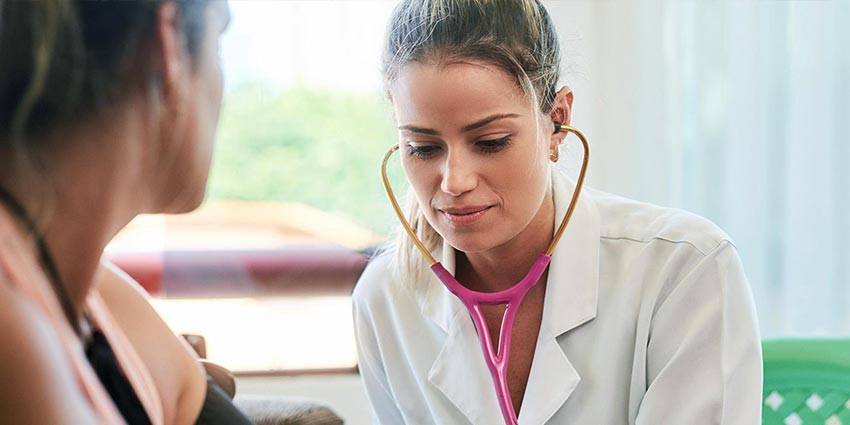 The role of physician assistants in the health system continues to grow in both value and need. Since 2011, the University of Bridgeport Physician Assistant Institute has offered the Physician Assistant master's (MS) degree program in order to address this demand by providing a preventative approach to medicine.
Pursuing your degree at the Physician Assistant Institute allows you to take advantage of the following benefits:
Curriculum that emphasizes global health and preventive medicine
Small class sizes that allow you to work closely with our diverse faculty
On-site cadaver lab
Integrative medicine approach to care
28-month schedule and January start date
PANCE Performance
The University of Bridgeport PA Program is proud of the record of success our graduates have achieved as first-time takers of the Physician Assistant National Certifying Exam (PANCE). The program's five-year average for first-time pass rates is 98%, well above national comparisons of 94%. View our NCCPA official 5-year report.
---
Attrition and Graduation Rates
View Physician Assistant Student Attrition and Graduation Rates (pdf)
Accreditation
The Accreditation Review Commission on Education for the Physician Assistant, Inc. (ARC-PA) has granted Accreditation-Continued status to the University of Bridgeport Physician Assistant Program sponsored by University of Bridgeport. Accreditation-Continued is an accreditation status granted when a currently accredited program is in compliance with the ARC-PA Standards.
Accreditation remains in effect until the program closes or withdraws from the accreditation process or until accreditation is withdrawn for failure to comply with the Standards. The approximate date for the next validation review of the program by the ARC-PA will be September 2023. The review date is contingent upon continued compliance with the Accreditation Standards and ARC-PA policy.
The program's accreditation history can be viewed on the ARC-PA website.
---
In the News
---
Cost and Financial Aid
Financial Aid Tuition & Fees Refund Policy
Phone

203-576-4568

Fax

203-576-4570