Master's in Biomedical Engineering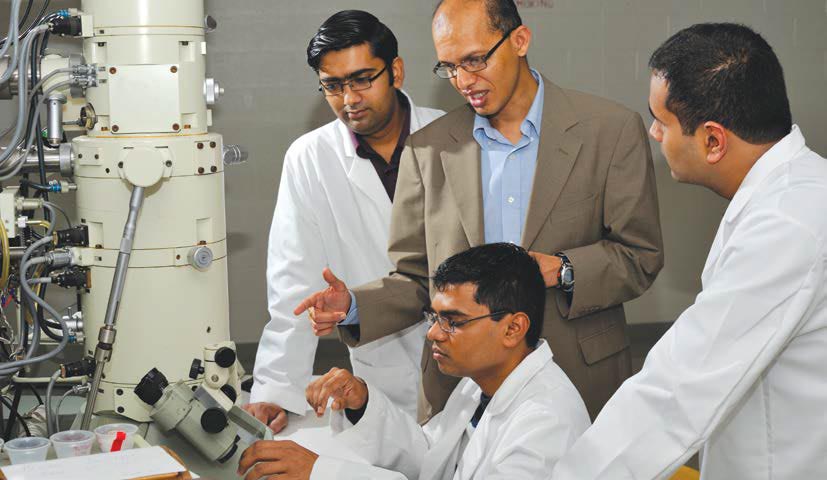 The Biomedical Engineering program takes an integrated and interdisciplinary approach to advance the knowledge of its graduates toward developing an understanding of fundamental issues at the interface of engineering, biology, and medicine.
Students will learn about the evolutionary process, focusing on how living things function and how several branches of engineering and science are interconnected in these processes. Biomedical Engineering has the potential to improve human health through cross-disciplinary research and application that integrate the engineering sciences with the biomedical sciences and clinical practice.
This program builds knowledge, skills, and critical thinking necessary to further new discoveries in tissue regeneration, biomaterials, biologically inspired materials, tissue engineering, physiological measurements, bioelectronics, biomechanics, bioMEMS, and communications in cells, biosensing, biorobotics, biosignaling, bioinormatics, and other associated processes pertaining to bioengineering.
Dual degrees
The department offers the opportunity to acquire dual graduate degrees along with the MS degree in Biomedical Engineering. Candidates for these dual master's degree programs are typically required to complete a total of 48‑52 credit hours to satisfy the requirements of two master's degrees. This implies 15‑19 credit hours in addition to the 34 hours required for the MS degree in Biomedical Engineering.
Your Future Starts Today!
Find additional information about the Biomedical Engineering MS degree in the academic catalog.