Accreditation
The University of Bridgeport's Graduate School of Education (SOE) received National Recognition for the Initial Licensure Programs from the Council for the Accreditation of Educator Preparation (CAEP) in fall of 2018. The SOE will undergo their next review cycle in spring of 2025.
The SOE will add to the next review cycle a review of the Advanced Programs. The CAEP Advanced Program Standards were not yet available in 2018 when our initial review was conducted. The UB SOE Advanced Programs maintain Connecticut State Accreditation through 2025.
The School of Education has received National Recognition from the following professional organizations for our initial and advanced certification programs:
Annual Reporting Measures
Based upon recent data collected using completer observation, surveys, and employer surveys from graduates in our initial licensure programs, as well as institutional and national data, the following annual reporting measures provide a snapshot of the UB School of Education's impact and outcomes from the 2020-21 academic year.
70%
Of Teacher Education Candidates participate in the Internship Program.
100%
Of Teacher Education Program Completers who applied for CT Certification earned the CT Teaching Certificate.
91%
Of completers since 2013 are employed in education or education-related positions.
---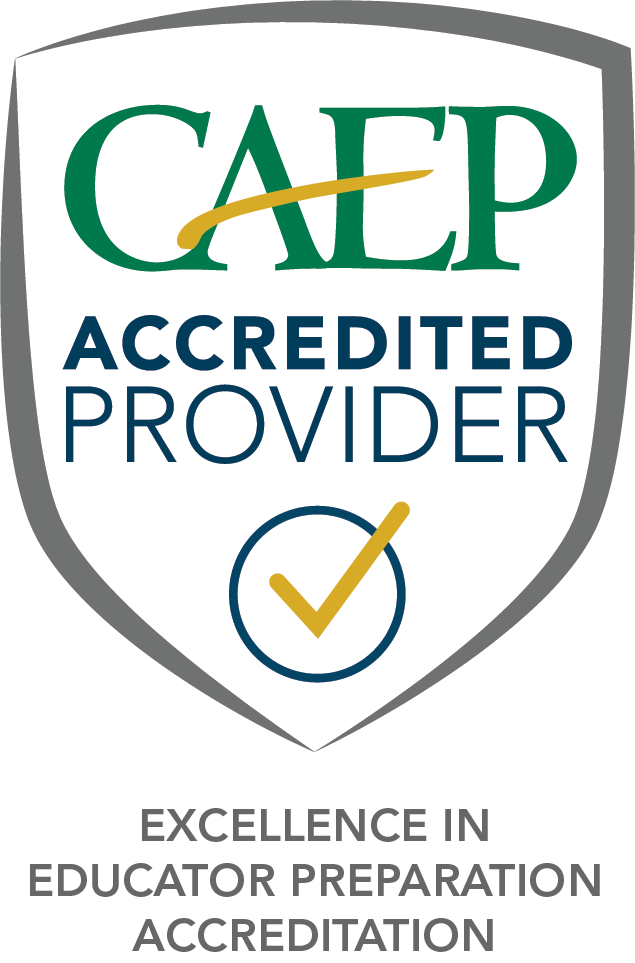 What is CAEP?
The Council for the Accreditation of Educator Preparation (CAEP) accredits the University of Bridgeport's School of Education. CAEP promotes excellence in educator preparation through quality assurance and continuous improvement.
CAEP is the only recognized national accreditor for educator preparation.
Vision: Excellence in educator preparation accreditation.

Mission: CAEP advances excellent educator preparation through evidence-based accreditation that assures quality and supports continuous improvement to strengthen P-12 student learning.

Accreditation is nongovernmental activity based on peer review that serves dual functions of assuring quality and promoting improvement.
Your Future Starts Today!
Financial aid is available, and we accept applications on a rolling basis.
We have comprehensive support services that will get you through college and into a great career.