Doctor of Chiropractic (D.C.) Degree Program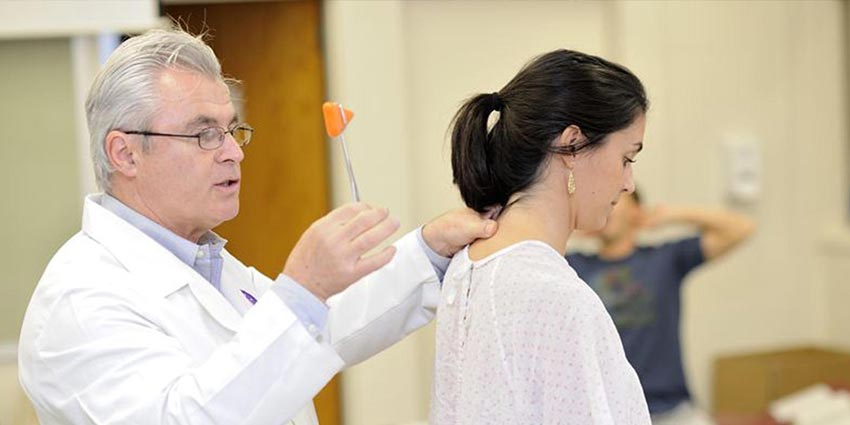 Since 1991, University of Bridgeport's School of Chiropractic (UBSC) has offered exceptional resources for students wishing to pursue a career in chiropractic care. As we continue to enhance our facilities, provide robust clinical experiences, and treat the public in our UB Clinics, it is our core values that allow us to continue to maintain a high caliber education for our students that ultimately leads to graduate success time and time again.
University of Bridgeport's School of Chiropractic (UBSC), Doctor of Chiropractic degree program prepares students to be primary health care providers. Each student is educated to diagnose patients, care for the human body in an evidence-based manner, and integrate their care within the larger health care system.
Chiropractic is a health care profession that focuses on the relationship between the structure and function of the human body and how that relationship may affect the rehabilitation and preservation of musculoskeletal and overall health.
Chiropractic students have the opportunity to earn a concurrent masters degree in Nutrition or Acupuncture.