Internships
Supervised internship experience is critical to counselor development and job placement. Clinical mental health counseling students complete a full year of field experience, Summer (practicum), Fall (Internship 1) and Spring (Internship 2). Our students intern in mental health and substance abuse clinical settings including hospitals, intensive outpatient programs, outpatient programs and residential treatment facilities. Practicum and Internship courses meet weekly for didactic training and student reflective practice under the supervision of University of Bridgeport faculty.
HRSA-BHWET Stipend Program
The Health and Human Services Administration (HRSA) awarded the University of Bridgeport's Clinical Mental Health Counseling Program $1,524,990.00 for Radically Prepared! (RP!) A Project to Develop a Skillful Resilient Professional Counselor Workforce for Southern Connecticut. The funding will enable the clinical mental health counseling program to supply Southern Connecticut with counselors trained to deliver trauma informed evidence-based therapy. First of its kind, this innovative educational program, clinical mental health counseling students will learn Motivational Interviewing, Dialectical Behavioral Therapy Skills, and Circle of Security Parenting, while also focusing on their own health and wellness. Armed with these cutting-edge mental health therapies, graduates will be able to confront the post pandemic mental health crisis. Furthermore, the funding will enable the University of Bridgeport to become a Center for the dissemination of these evidence supported therapies to the community. UB CMH Counseling students will receive a stipend during their internship experience and therapy experts will train community clinical supervisors in the evidence-supported therapies.
Funded By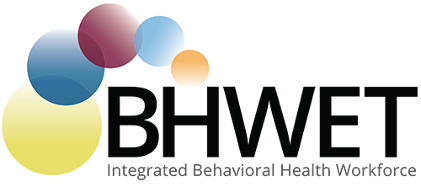 The nature of the grant is to:
Provide $10,000 field placement stipends to Practicum and Internship students who are placed at agencies serving populations across the lifespan, including in urban and medically underserved areas.
Provide students with evidenced based behavioral health training in how to work with populations across the lifespan, including in urban and medically underserved areas.
Position stipend recipients to succeed in addressing the mental and behavioral health needs of vulnerable populations in integrated health care settings.
Build a network of professionals and agencies, which collaborate in providing mental health services to vulnerable, at-risk, medically underserved, and/or urban populations and their families.
Eligibility
Signed Student Commitment Letter
Successfully complete the required 700 hour practicum/internship within 12 months
Abide by the ACA Code of Ethics and the program requirements stated in the UB CMHC Practicum and Internship Guide
Your Future Starts Today!
Financial aid is available, and we accept applications on a rolling basis.
We have comprehensive support services that will get you through college and into a great career.