Master's Degree in Clinical Mental Health Counseling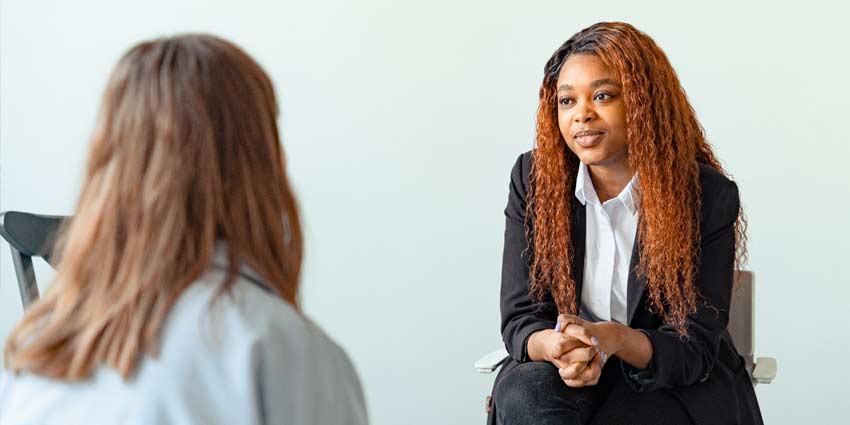 The University of Bridgeport's Clinical Mental Health Counseling program is the most diverse and most advanced clinical mental health counselor training program in the State of Connecticut. We specialize in training the therapeutic counselors of tomorrow in today's most effective evidence-based practices. Our program places interns in all the best clinical sites in Southern Connecticut. Our graduates are among the most highly qualified practitioners in the state.
How do I become a Licensed Professional Counselor?
Clinical mental health counseling is a distinct profession with national standards for education, training, and clinical practice. Clinical mental health counselors are highly-skilled professionals who provide psychotherapy and treat clinical mental health conditions.
Clinical mental health counseling training differs from psychiatric social work and clinical psychology training. Whereas social workers are eligible for licensure with a master's degree, psychologists must earn a PsyD or PhD. If you want to practice as a master's level therapist clinical mental health counseling is a good choice for you!
Within the United States, different titles are used to identify professional counselors. The following are the most common:
CMHC - Clinical Mental Health Counselor
LPC - Licensed Professional Counselors
LMHC - Licensed Mental Health Counselor
LPCC - Licensed Professional Clinical Counselor
LCPC - Licensed Clinical Professional Counselor
NCC - National Certified Counselor
Professional counselors are licensed in the state where they practice. In Connecticut the Department of Health licenses professional counselors.
Counselor Development
There are three dimensions to your development as a counselor:
Your personal growth and development (you as a person who counsels)
Your intellectual growth and development (your professional knowledge)
Your counseling skill set
Our 60-credit trauma-informed curriculum meets licensure requirements and is designed to address all three dimensions, inspiring personal growth, building professional knowledge and honing counseling skills. Our courses are offered in the evenings and weekends to accommodate working adults.
The Core Curriculum
The core curriculum prepares students for the National Counselor Examination (NCE) required for licensure. The subject areas of this examination are:
Professional counseling orientation and ethical practice
Social and cultural diversity
Human growth and development
Career development
Counseling theories and helping relationships
Group counseling and group work
Assessment and testing
Research and program evaluation
Our program courses also enable students to prepare for licensure as alcohol and drug counselors (LADC).
Certificate of Advanced Graduate Study
In addition to the master's degree, a Certificate of Advanced Graduate Study (CAGS) is offered for those who wish to take specialized courses beyond the masters and/or complete licensure requirements.
Mission Statement
The Clinical Mental Health Counseling Program at the University of Bridgeport trains future clinical mental health counselors in trauma-informed, evidenced-based counseling in preparation to meet the mental health needs of diverse communities. Through a commitment to cultural humility, the program is committed to enhancing the mental and emotional wellbeing of underserved of all potential people being served especially those in marginalized and underrepresented communities. This program is committed to be a nexus for application of evidence-based treatment, advocacy, and commitment to the greater Bridgeport community.
View Handbook View Annual Report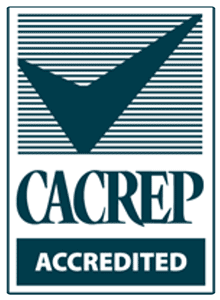 The Council for Accreditation of Counseling and Related Educational Programs (CACREP), a specialized accrediting body recognized by the Council for Higher Education Accreditation (CHEA), has granted accreditation to the Clinical Mental Health Counseling MS degree program in the College of Science and Society at University of Bridgeport through March 31, 2028.
Your Future Starts Today!
Financial aid is available, and we accept applications on a rolling basis.
We have comprehensive support services that will get you through college and into a great career.