Board of Trustees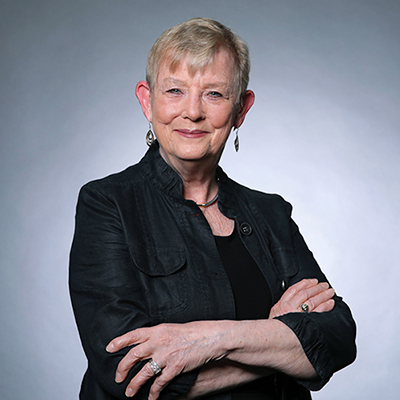 Ann B. Clark, Chair
---
Ann served as Goodwin University's executive vice president and provost from the University's 1999 inception until 2019, when she was named provost emerita. For more than 25 years prior to that, she held leadership and faculty roles in both the private sector and in public education.
She also served as a member of the advisory committee on accreditation for the state of Connecticut from 2010 to 2013 and was a 2014 class member of Leadership Greater Hartford's Summit Program for Advanced Leaders.
In recognition of her efforts, Ann received the Women in Business Leadership Award from the Hartford Business Journal in 2017 and the Honorary Alumna Award for leadership and unparalleled dedication to student success in 2019.
Ann holds a bachelor's degree in English education from the University of Connecticut and an MBA from Rensselaer Polytechnic Institute.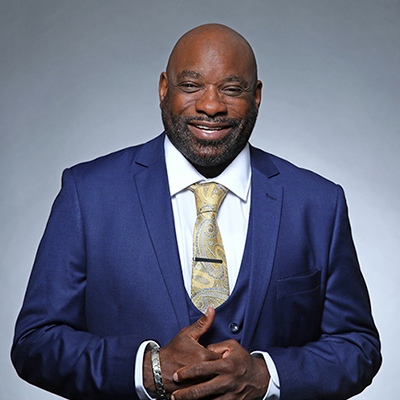 Joe Young, Vice Chair
President
Young Studios
---
A Connecticut native, Joe is an award-winning cartoonist, filmmaker, producer, writer, and teaching artist. He is President of Young Studios, a full-service advertising agency based in Hartford, Connecticut, as well as the creator of the socially engaged Scruples comic characters. He is also the writer and executive producer of Hartford's first major homegrown book-to-film project, Diamond Ruff.
In 1999, Joe received the prestigious Daily Point of Light Award from the White House for volunteering his time to provide access to the arts to young people. He's been featured in People, Ebony, Essence, GQ, Rolling Stone, Jet Magazine, Boston Globe, New York Times, Hartford Courant, C-Span, U.S. Weekend, CNN, and other national media outlets.
A graduate of Goodwin University, where he is pursuing his master's degree in Organizational Leadership, he is an advocate for encouraging young and older people to attend college and learn as much as possible to help enhance their quality of life.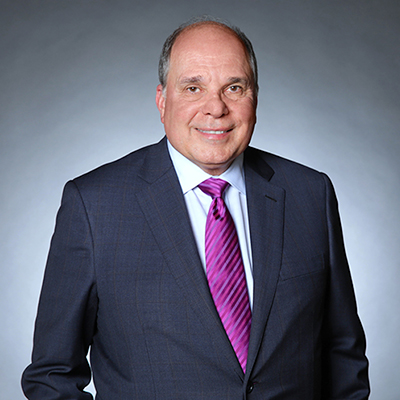 Arthur (Art) Landi '74, Secretary
Partner
Summit Manufacturing
---
An industrial design and engineering expert with more than 40 years of industry experience, Art has served as a partner at Summit Manufacturing since 2015. At Summit he oversees all future design and engineering development efforts.
He is a current member of the Industrial Designers Society of America and the Society of Plastics Engineers. Previously he was president of Display Producers, Inc.
A first-generation college graduate, Art earned a bachelor's degree in industrial design from University of Bridgeport.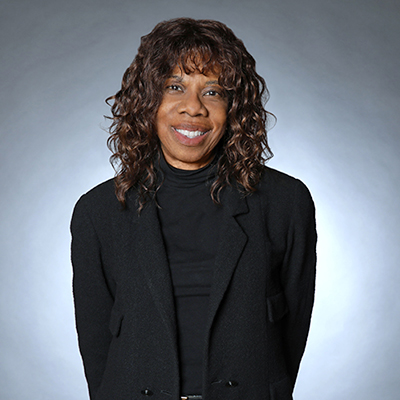 Barbara James '74 '77, Treasurer
---
Barbara currently serves a dual role at Deloitte Touche Tohmatsu. She is a managing director in the company's Global Technology Services group where she leads a team of professionals to successfully deliver a portfolio of projects. She also serves as a DE&I leader, driving diversity, equity and inclusion initiatives, programs, and activities.
Over her more than two decades at Deloitte, Barbara has led several different teams and programs. Most recently, she was the procurement liaison in the Office of the CIO for Strategic Finance and Analytics team where she led governance framework, continuous improvement and technology spend oversight. She's also held executive roles in financial application technology at Accenture, JP Morgan, and Goldman Sachs.
She earned bachelor's and master's degrees from University of Bridgeport and has completed post-graduate work at Boston University, Columbia University and New York University.
Kevin R. Kelliher, Faculty Representative
Associate Professor of Basic Sciences
College of Health Sciences, Physician Assistant Institute, School of Chiropractic, University of Bridgeport
---
Kevin R. Kelliher Ph.D. received his doctorate in biology in 2001 from Boston University, where he studied chemosensory communication and social behavior. In 2001, Dr. Kelliher accepted a postdoctoral fellowship at the University of Maryland School of Medicine, where he later held the position of research assistant professor, continued his research, and began lecturing in medical neuroscience. In 2006, he accepted an assistant professor position at University of Idaho and was course director for the medical neuroscience program and an instructor in gross anatomy. In 2010, Dr. Kelliher came to University of Bridgeport to teach anatomy and neuroscience courses for the School of Chiropractic and to become the coordinator for the health sciences gross anatomy laboratory. In 2017, Dr. Kelliher began teaching in the PAI as co-instructor, along with Dr. David Terfera, for the Anatomy I and Anatomy II courses. Dr. Kelliher and Dr. Terfera work together to publish student-directed research out of the anatomy laboratory, provide learning experiences for local high school STEM students, and support educational opportunities for UB undergraduates in health science majors.
Todd Andrews
Senior Vice President
Goodwin University
---
Todd Andrews has been with Goodwin University since 2005. As Senior Vice President, he is an integral part of campus master planning and oversees industry workforce development initiatives, real estate development, grant operations, community and government relations, and the magnet schools. Todd originally joined Goodwin as Director of Development & Grants and was responsible for the creation of the Office of Institutional Advancement, the Goodwin Foundation, and the Communications department.
Todd serves on a variety of community boards including: Capital Workforce Partners Board, East Hartford Working Cities Challenge "EH Connects" Board, and the Silver Lane Advisory Committee. Todd was appointed to the Division of Emergency Management and Homeland Security (DEMHS) Hartford Region Covid-19 Long-Term Economic Recovery Steering Committee. He previously served on the Hartford Innovation Places Launc[H] founding Board of Directors, was founding chairman of Integrated Health Services, and has also served as chairman for the Governor's Coalition for Youth with Disabilities Board of Directors.
Prior to Goodwin, Todd was Vice President at the MetroHartford Alliance and an Economic Development Specialist with United Illuminating. He has also served in various neighborhood, community, and municipal development roles for the City of New Britain, Town of Enfield, and Town of East Hartford. Todd holds a master's degree in Management from the University of Saint Joseph and has a B.S. in Business Administration from Eastern Connecticut State University. Todd is an East Hartford native, enjoys the outdoors, and lives in Newington with his wife, Anne Marie, and twin daughters, Katelyn and Megan.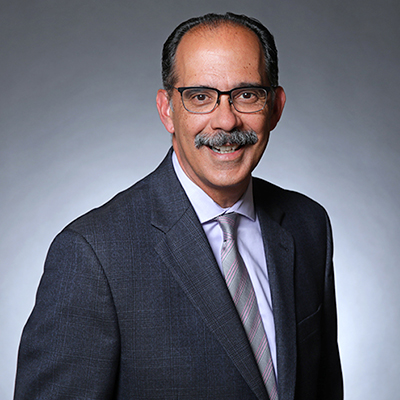 George Estrada
Director of Public Works
Town of Trumbull, Connecticut
---
George serves as the director of Public Works for the Town of Trumbull. Prior to that, he was vice president for Facilities Planning and Construction at University of Bridgeport. During his 12-year tenure at University of Bridgeport, George led more than $100 million in capital and infrastructure campaigns, transforming the campus and leveraging resources to mutually benefit the larger community. He also served on the president's cabinet and provided management and oversight of the Security Department.
Prior to joining the university, George was director of public facilities for the City of Bridgeport. Under his direction, the city successfully executed environmental measures to halt illegal dumping and remove blight.
A lifelong resident of Bridgeport, George is widely regarded for successfully directing numerous campaigns to promote economic development, improve public safety, and preserve environmental resources in the region.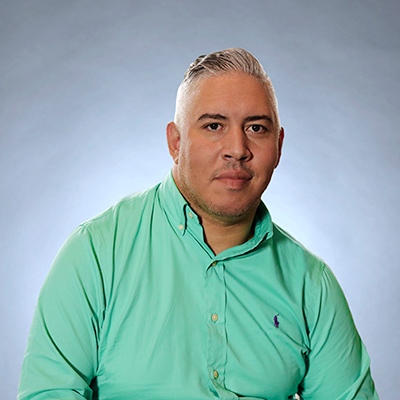 Ruben Felipe
Executive Director
Connecticut Charter Schools Association
---
As executive director of the Connecticut Charter Schools Association, Ruben leads a team of professionals dedicated to building stronger charter schools throughout Connecticut.
Prior to his current role, he served as deputy chief of staff for former Bridgeport Mayor Bill Finch. In this role, he led the mayor's neighborhood revitalization initiatives and education reform agenda, and ran his successful re-election campaign in 2011, drawing from his decades of campaign experience in Connecticut at the municipal, state and federal levels.
A father of four, Ruben's passion for education equity was originally sparked by his own experiences growing up in Brooklyn, New York and has been further fueled by his struggle to find quality education for his children.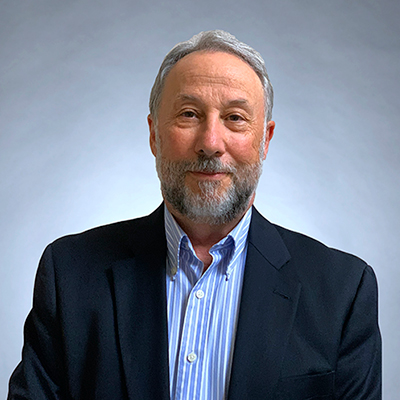 Jeffrey A. Goldwasser '70
Founding Partner
Spectra Advisors
---
Jeffrey is a founding partner at Spectra Advisors, a company that provides advisory services to both non-profit and for-profit post-secondary education institutions, corporate training programs and continuing education companies. Prior to founding the company, Jeffrey spent many years as an administrator in the for-profit school sector and as a teacher, trustee, and administrator in the public school system, most notably on the campus of University of Bridgeport at an alternative high school.
He has also held senior leadership positions at several financial and brokerage companies, directed operations for an international career school with more than 200 locations, and held various roles at large, multi-campus, career college organizations as well as for the City of Bridgeport.
A native of Bridgeport, Jeffrey earned a bachelor's degree in history and education from University of Bridgeport, a master's degree in counseling psychology from Antioch University, and an administration and supervision degree from Southern Connecticut State University.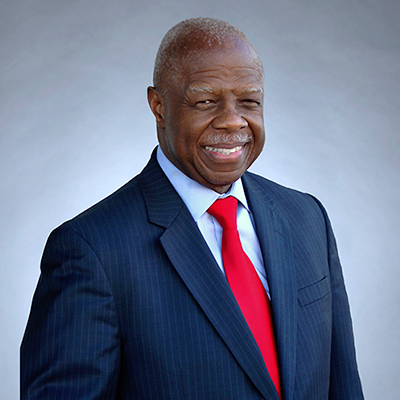 Fred Moses '74
Owner, President and CEO
Telecom Electric Supply Company
---
Fred has spent his entire career in the electrical supply industry. After a lengthy career in finance and operations with General Electric Supply Company, he formed Telecom Electric Supply (TES) and the company has continued to grow under his leadership for the past 33 years.
In addition to operating TES, Fred is active in his community and serves on the boards of various political, church, and non-profit organizations. Currently, he is a trustee for Collin College of Collin County and founder and president emeritus of the Plano Community Forum. In the past, he has served as the commissioner of the Texas Department of Licensing and Regulations, county chair for the Collin County Republican Party and chairman of the board of the Plano Chamber.
Fred graduated from University of Bridgeport with a bachelor's degree in marketing and from Housatonic Community College with an A.A. in business.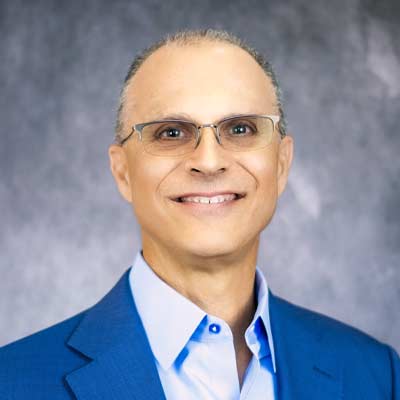 Ted A. Marcuccio, '83
Chief Business Officer
Kaleo, Inc.
---
Ted has over twenty years of executive experience with leading companies in the pharmaceutical and biotechnology industry. He has played an instrumental role in a wide range of corporate transactions as a business development executive and former investment banker. Ted has served on the Patent Review Board of the University of Maryland Biotechnology Institute earlier in his executive career.
A Certified Management Accountant (CMA), Ted completed a Bachelor of Science degree, summa cum laude, in accounting at University of Bridgeport in 1983 and was the recipient of the Aristeia Award at graduation. In 1987, he earned an MBA from the McCombs School of Business at University of Texas at Austin. Ted was elected to the Beta Gamma Sigma National Honor Society at both institutions.
Ted grew up in Watertown, CT and attended Holy Cross High School. He and his wife, Annie McDonald, live in Rockville, Maryland where they raised two daughters, Alexandra and Melissa, who now reside and work in New York City.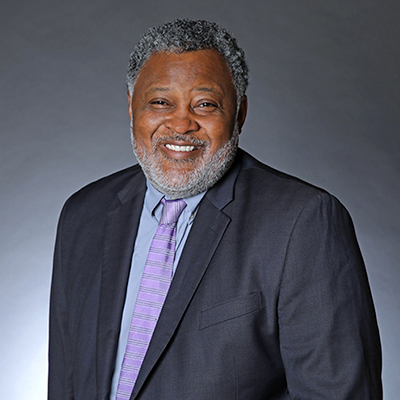 Lambert Shell '92 '96 '08
Director
Roosevelt Public Library
---
Lambert has two decades of experience in library and youth development, education, and program development. Under his leadership, the Roosevelt Public Library in Roosevelt, New York has developed many creative services and programs for the community, including technology that allows the library to lend Wi-Fi hotspots.
Prior to joining the Roosevelt Public Library, he held several leadership positions at the Danbury Public Library in Danbury, Connecticut. He also served as a youth trustee at Queens Library in Jamaica, New York.
Recognized for his creativity, dedication, and vision for helping young people, Lambert received the 2004 Pacesetter Award from the Partnership for After School Education. He was also instrumental in the Queens Library receiving the Golden Heart Award from the NYC Administration for Children Services for its work with the foster care system.
Lambert graduated from University of Bridgeport with a bachelor's degree in human services and a master's degree in education science. He also received a master's degree in library science from Long Island University, and a Ph.D. of humane letters from University of Bridgeport.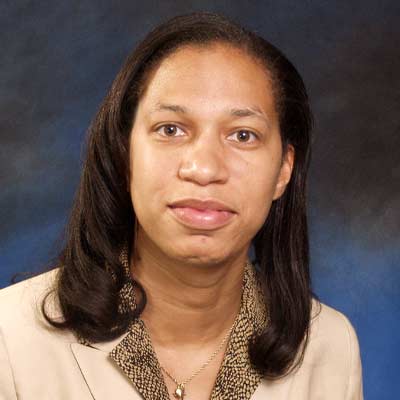 Avril B. Stephens
Audit Managing Director
Deloitte & Touche, LLP
---
Ms. Stephens has over 30 years of experience providing service to financial institutions with a focus on insurance and investment management companies. She also has experience in commodity trading and real estate industries. Her clients include both publicly and privately held entities. She has knowledge of various insurance products as well as alternative investments vehicles including hedge funds, private equity funds, mutual funds, global note offerings and her experience covers a full range of services including public offerings, mutualizations, Statutory to GAAP conversions, SEC rules and regulations, Sarbanes Oxley, IFRS, statutory examinations and international operations. Her clients include Mutual, Stock, Fraternal, Reinsurance, Captive, Agency and brokerage companies.
In addition to her client service responsibilities, Avril is the Audit PPMM Champion for Deloitte's MADE (Making Accounting Diverse and Equitable) initiative in New York and Connecticut. She has received numerous awards including being recognized by the Urban League of Sothern CT and as a Harlem YMCA Black Achievers in Industry.
A graduate of St. Johns University in New York, she is a Certified Public Accountant licensed in New York, Connecticut, New Jersey, Vermont.