Barnum Hall
150 Marina Park Circle
Bridgeport, CT 06604
Eligible students: Graduate, co-ed
Number of residents: 185 (approximately)
Featured Living Communities: UB Rec and Health and UB First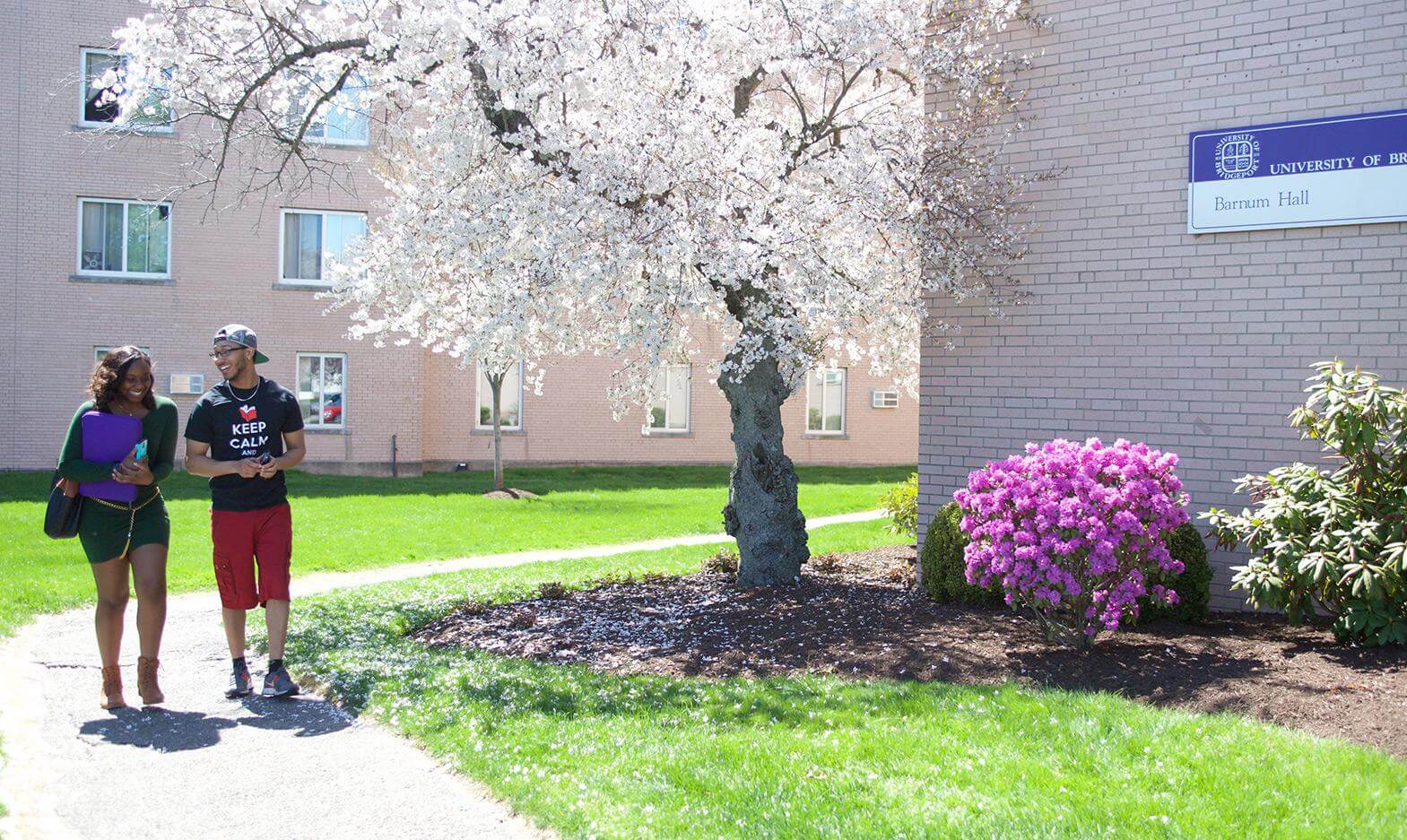 Barnum Hall is located near Marina Dining Hall and has a fantastic view of the Long Island Sound and Seaside Park. It is located near Wahlstrom Library, as well as Seaside Park and Long Island Sound. This traditional graduate co-ed style residence hall offers standard double rooms with a limited number of single rooms. Each floor of Barnum Hall offers a community lounge and a study area in addition to a game room, laundry room, community kitchen, and television lounge located on the main floor.
Building Amenities
Views of the Long Island Sound and Seaside Park
Game room
Television lounge
Community kitchen
Laundry room
WiFi
24-hour front desk security
Secured entrance with cameras
Smoke detectors with voice evacuation systems
Room Amenities
Micro fridge unit (combination of a fridge/freezer/microwave)
Each student receives a:

Closet
Dresser
Bed
Desk
Chair
Staff
Barnum Hall's staff consists of six Resident Assistants (RA) who are supervised by a Pro Staff. The staff's goal is to integrate both an academic and residential approach to the hall community as well as assist the residents in their educational, social, cultural, and personal growth. The staff is to be used as a resource in a collaborative approach with residents to assist with the challenges of their new surroundings as well as to create a positive and academically-centered community atmosphere. Residents of Barnum Hall are expected to contribute and respect others in the hall community. Pro Staff and Campus Security manage the hall's front desk 24-hours a day and work to coordinate the guest visitation process and serve as a resource for student concerns.