Orientation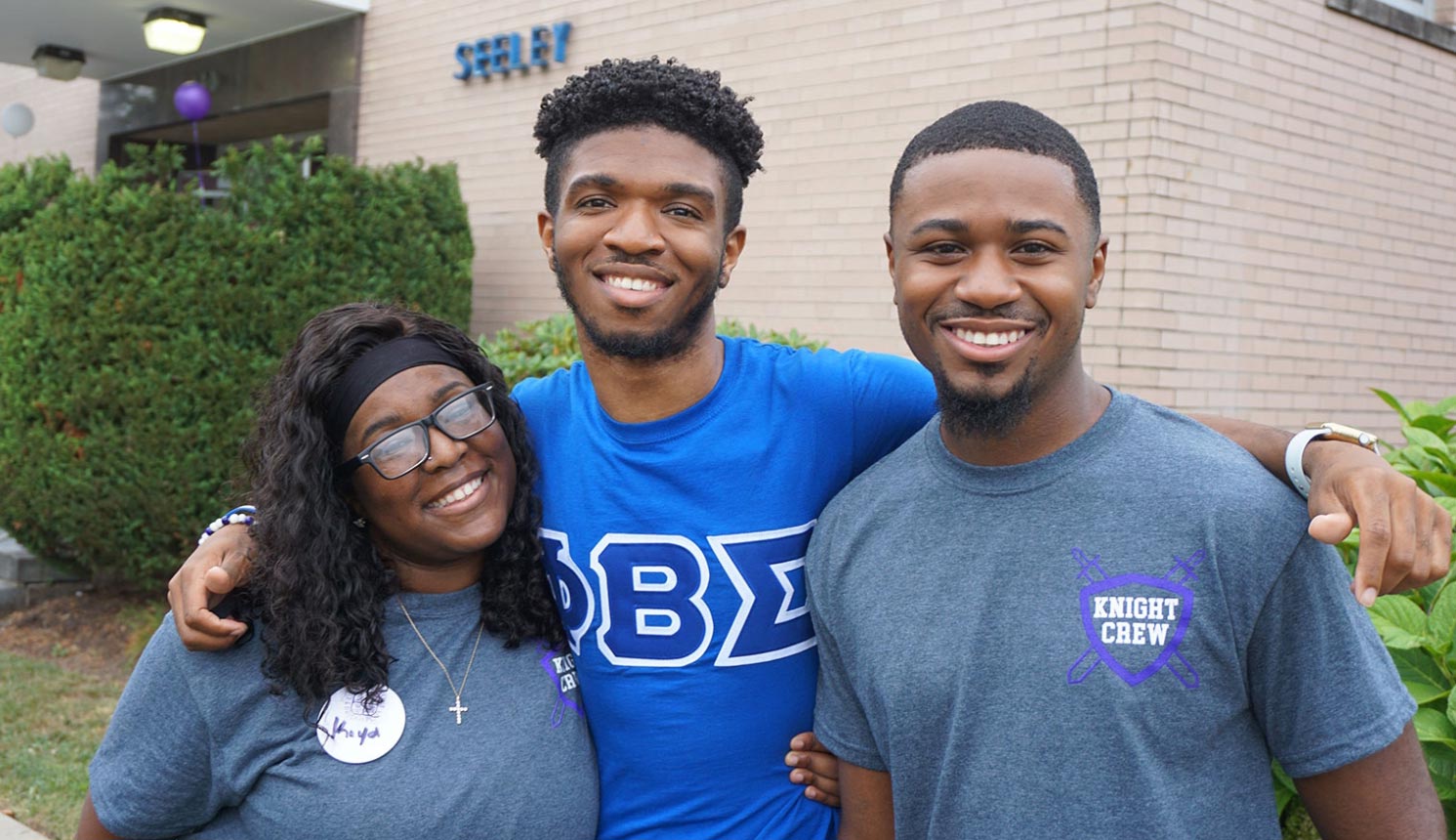 The University of Bridgeport's orientation program is a collaborative effort to provide programs and services to new first year, transfer, and graduate students. The program's intent is to prepare students for their academic pursuits as well as initiate their integration into the University of Bridgeport's (UB) intellectual, cultural, and social climate.
We hope that you are as excited as we are for you to join us in the fall!
Orientation is designed to assist incoming students in making the transition to the University of Bridgeport. Whether this is your first college experience directly from high school, or you are transferring from another institution, are a graduate student, or coming to school later in your life, Orientation will help you feel like #UBelong at UB!
The goal of UB's orientation program is to facilitate a smooth transition from high school, undergraduate school, or work environment to university life for new students.
Questions?
Call the Dean of Students office at (203) 576-4273 or email orientation@bridgeport.edu.
Program Objectives
Familiarize students with the mission and core values of UB.
Students will be instilled with a sense of pride in their choice to attend UB.
Engage university faculty, staff, current UB student leaders and administration in active planning, leadership, and implementation of the new student orientation program.
Provide information about the policies, procedures, regulations, rights, and responsibilities governing UB.
Create opportunities for incoming students to participate in social activities designed to acquaint them with their peers while introducing them to the diversity of cultures on campus and articulating the advantages and challenges of a diverse society.
Provide new students with education, information, and guidance on how to manage the financial aspects of their education.
Introduce students to the many clubs and other organizations available at UB.
Intended Student Learning Outcomes
Students are aware of university policies and procedures.
Students are aware of what is expected of them academically and socially as a member of the UB community.
Students are knowledgeable about where to go for critical university services that will help them to stay and succeed in college.
Students are familiar with UB's history, traditions, buildings, and future of the UB community.
Students will have an understanding of the value of engaging in co-curricular and extracurricular opportunities available to them.
These experienced students have been trained to assist in your transition. We promise they will be an invaluable resource throughout the entire program.