Secondary Education Master's Degree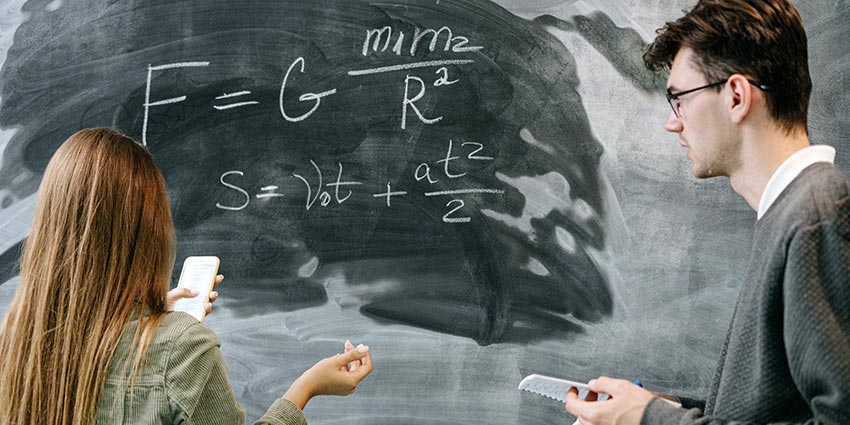 If you are looking to teach students grades 7-12, we encourage you to explore our initial teacher certification program for secondary education. You can complete the MS in Secondary Education degree program as either an intern or a traditional student, whichever works best with your busy lifestyle.
University of Bridgeport offers a variety of Secondary Education masters degree program options to pursue:
Business
English
History and Social Studies
Mathematics
Music (PK-12)
Science (Biology, Chemistry, Earth Science, General Science and Physics)
Remedial Reading and Remedial Language Arts, 1-12
Each will prepare students who have a strong content knowledge in these areas for successful teaching careers.
As a Secondary Education MS degree program candidate, you may take coursework at any of our two locations, Bridgeport or Waterbury; however, a few courses may only be offered in Bridgeport.
*If you already have a master's degree, you can complete the program at a Sixth Year Diploma of Advanced Studies (DAS) level. This program is offered at our main Bridgeport campus, as well as the Waterbury Center location.
Download your very own
How to Become a Teacher in CT Guide
We've prepared a special guide just for you.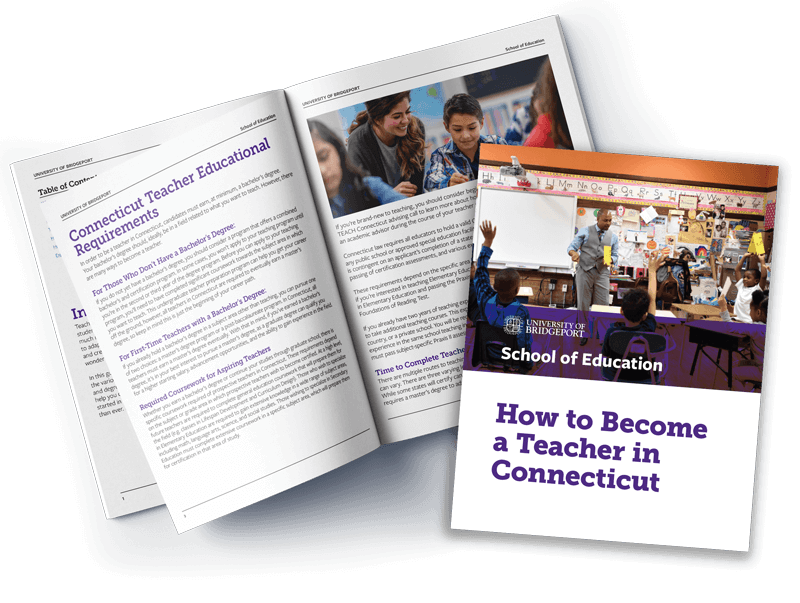 Apply with Confidence
Sign up for a free TEACH Connecticut account to apply to our program like a pro.
Features:
Interactive application checklist to keep you on track.
$100 fee reimbursements towards application and testing expenses.
1-on-1 expert advice for any question along the way.
How-to guides for eligibility, applications, testing and finances.
Sign Up View Admission Requirements
NEW! Computer Science Cross-Endorsement Program
University of Bridgeport's School of Education is excited to launch a new Computer Science cross-endorsement program!
UB will be one of the first schools in Connecticut to offer this teaching certification. Once you are enrolled in a master's teaching certification program, the Computer Science cross-endorsement can be achieved in one of two ways:
Take and pass the Praxis II Computer Science exam (5651)
OR
Take 4 courses (12 credits) in Computer Science content.
The cross-endorsement certificate will match your initial licensure area of either grades K-6 or 7-12. The 12 credit program can be completed in as little as 3 semesters in person or online. The first two courses, CPSC 101 & CPEG 472, will be offered this summer term and these courses may be taken together.
Your Future Starts Today!
Financial aid is available, and we accept applications on a rolling basis.
We have comprehensive support services that will get you through college and into a great career.