Human Services BS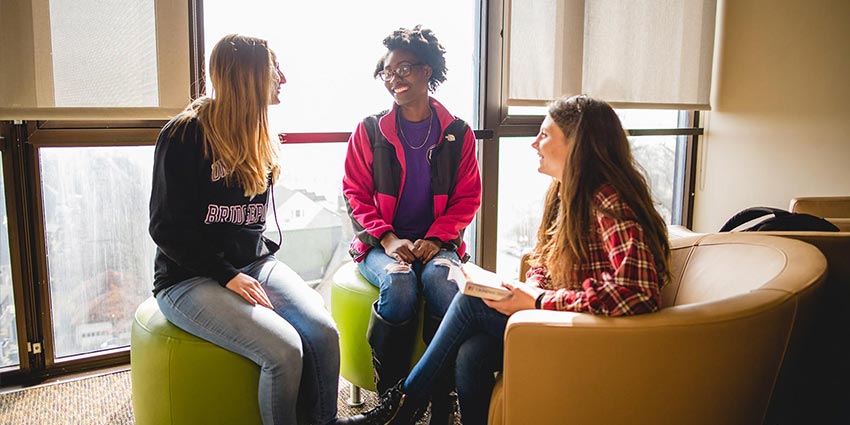 The Human Services BS degree program provides students with academic and practical experiences necessary to enter the field of human services. The University's learning context ensures that program graduates are fully acquainted with diversity, and the program's curriculum ensures that they possess a 'tool kit' to face complex dilemmas that arise in the field of human service.
Coursework and theory are applied in supervised fieldwork to ensure that students are ready for employment in a wide range of human service agencies and community organizations. Our graduates have achieved high levels of success in the field. Students have the option of enhancing their programs with minors in such fields as Education, Business and Social Sciences. A significant number minor or double major in Psychology. Stimulating courses are taught by experienced faculty who are current practitioners as well as active researchers.
Learning outcomes
By completing the BS in Human Services, students will:
Be knowledgeable of the history and systems of the Human Services field.
Be skillful at program assessment, planning, and development.
Be able to find, use, manage, and protect information effectively.
Be competent in the core interventions of their profession.
Be effective at oral and written communication.
Be adept at program administration and leadership.
Be committed to ethical practices.
Be respectful of client values and attitudes.
Be mindful of their own personal development.
Your Future Starts Today!
Financial aid is available, and we accept applications on a rolling basis.
We have comprehensive support services that will get you through college and into a great career.
Find additional information about the Human Services BS degree in the academic catalog.