Literacy Education Certification in Reading and Language Arts Consultant (097)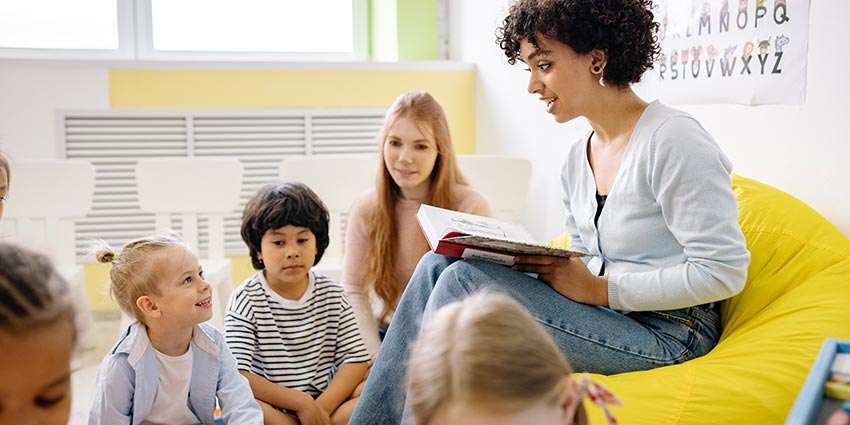 The Literacy Education Sixth Year Diploma of Advanced Studies (DAS) program Reading and Language Arts Consultant (097) certification is designed to prepare educators for leadership positions in elementary, middle, and secondary schools.
The program prepares the student for the role of a literacy leader who can accomplish the following: organizing, supervising, and enhancing literacy programs; coordinating the instruction and assessment of students in reading and language arts; guiding, improving, and enriching reading and language arts instruction in all content areas; and collaborating with teachers, administrators, parents, and other literacy leaders. This program is a nationally recognized program by the International Literacy Program.
Applicants must have completed an appropriate master's degree, must have a valid teaching certificate (or be eligible for Connecticut certification) in elementary, middle, or secondary education; must have completed a minimum of thirty months of successful classroom teaching experience; and must have completed all state required tests. Upon the completion of the Planned Program with appropriate coursework, field experiences, performance assessments, and the demonstration of required certification competencies, including passing scores on the Connecticut Reading Specialist Test, a student may apply for the Reading and Language Arts Consultant certification (097). (Note: Applicants for the 097 certification licensure must hold a 102 CT certification and have completed an additional 10 months of successful classroom teaching with the 102 certification.)
Program Goals
This program uses the International Literacy Association's Standards for the Preparation of Literacy Professionals to prepare educators as literacy leaders. The goals for the Reading and Language Arts Consultant certification program are as follows:
Literacy professionals understand the theoretical and evidence-based foundations of reading and writing processes and instruction.
Literacy professionals use instructional approaches, materials, and an integrated, comprehensive, balanced curriculum to support learning in reading and writing.
Literacy professionals use a variety of assessment tools and practices to plan and evaluate effective reading and writing instruction.
Literacy professionals create and engage their students in literacy practices that develop awareness, understanding, respect, and a valuing of differences in our society.
Literacy professionals create a literate environment that fosters reading and writing by integrating foundational knowledge, instructional practices, approaches and methods, curriculum materials, and the appropriate use of assessments.
Literacy professionals recognize the importance of, demonstrate, and facilitate professional learning and leadership as a career-long effort and responsibility.
Your Future Starts Today!
Financial aid is available, and we accept applications on a rolling basis.
We have comprehensive support services that will get you through college and into a great career.