Mechanical Engineering Programs
In-depth studies combined with project- and lab-oriented experience in our award-winning School of Engineering will prepare you for a mechanical engineering career. We offer a variety of Mechanical Engineering programs. Pick the engineering program best suited for you.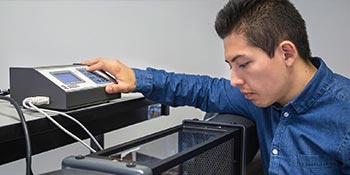 Mechanical Engineering BS
The Mechanical Engineering BS degree program combines in-depth studies with lab and project experience to help students apply the principles of motion, force, energy, and materials for the design, development, analysis, manufacturing, testing and maintenance of mechanical systems.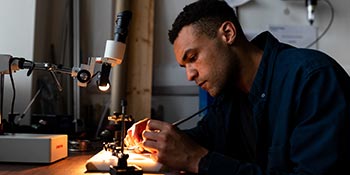 Mechanical Engineering MS
The Mechanical Engineering MS degree program prepares the student for a successful professional career through advanced study in design, development, analysis, manufacturing, and maintenance of mechanical systems for a wide range of industries, including transportation, automation, medical, energy generation, electronic, sports and aerospace.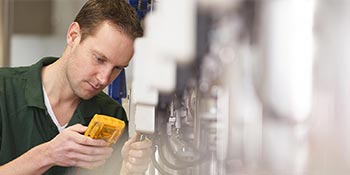 BS to MS Accelerated Degree Program
University of Bridgeport's BS-to-MS Accelerated Mechanical Engineering program is designed for undergraduate students with a strong academic record in any area of engineering who wish to pursue a graduate degree in an expedited format.
Your Future Starts Today!
Financial aid is available, and we accept applications on a rolling basis.
We have comprehensive support services that will get you through college and into a great career.