Elementary Education Master's Degree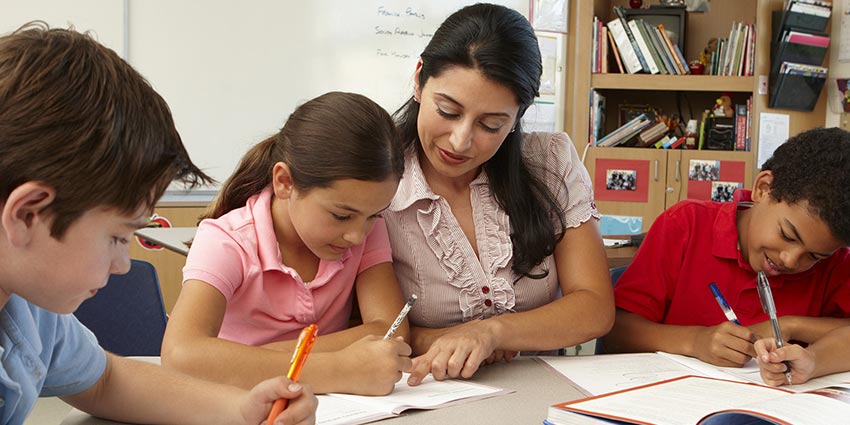 The most popular certification program in the School of Education offers the courses and classroom experience you need to successfully teach in elementary classrooms. As a student in the Elementary Education MS program, you will gain extensive knowledge about teaching elementary subjects including literacy, mathematics, social studies, and science.
UB also gives you the opportunity to put these skills to work through our tuition-paid internship or hands-on field experience. We work with more than 60 districts throughout Connecticut and New York to provide you with practical experiences in a local school. This program is offered at our main Bridgeport campus, as well as the Waterbury Center location, so you can earn your elementary education masters degree in CT at the location closest to you.
Learning outcomes
Candidates will be prepared to:
Plan lessons and units according to State and National guidelines
Exhibit appropriate content knowledge of mathematics, language art, social studies and science commiserate with Praxis II Exam for elementary school teachers
Demonstrate thorough background in concepts of reading and ability to teach reading and evaluate student performance in reading.
Pass Praxis II exam for elementary school teachers
Pass CT Reading Assessment exam
Pass the edTPA performance assessment
Exhibit High Leverage Teaching Practices
Differentiate curriculum for various special needs students
Download your very own
How to become a Teacher in CT guide
We've prepared a special guide just for you.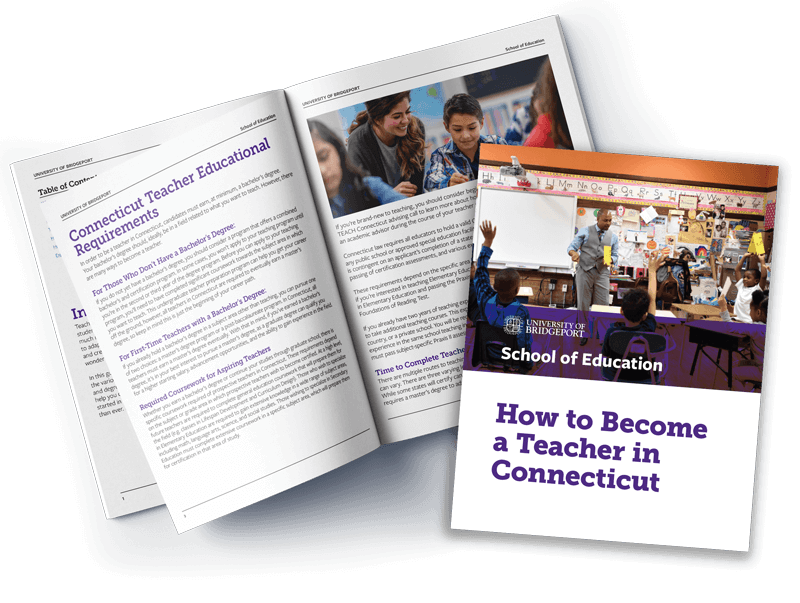 Apply with confidence
Sign up for a free TEACH Connecticut account to apply to our program like a pro.
Features:
Interactive application checklist to keep you on track.
$100 fee reimbursements towards application and testing expenses.
1-on-1 expert advice for any question along the way.
How-to guides for eligibility, applications, testing and finances.
Sign Up View Admission Requirements
Your Future Starts Today!
Find additional information about the Elementary Education MS degree in the academic catalog.