Electrical Engineering Programs
Electrical Engineering is one of the largest discipline in engineering which deals with power, controls, signals and systems, materials, communications, micro-nano electronics and more. The Electrical Engineering curriculum at UB prepares our students to be skilled problem solvers, ready for a multitude of career opportunities. Our gradates work in public and private sectors, for almost every industry imaginable, including e-commerce, communication, health-care, the space industry, defense, home-land security, renewable energy and technology startups.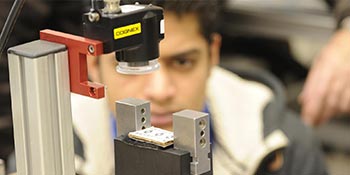 Electrical Engineering BS
The Electrical Engineering BS program prepares students for a career in Electrical Engineering in any of its specializations such as communications, power/renewable energy, signals and systems and VLSI/ electronics. The program includes analysis and design courses that need a strong background in mathematics and science.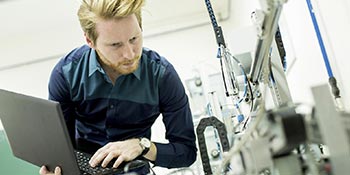 Electrical Engineering MS
The Computer Engineering Technology BS degree program is designed to address the need for graduates with skills in computer programming, computer hardware and computer networks. The program provides students with the opportunity to focus on applications and implementations more than theory and conceptual design.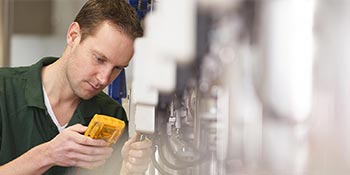 BS to MS Accelerated Degree Program
University of Bridgeport's BS-to-MS Accelerated Program in Engineering is designed for undergraduate students with a strong academic record in any area of engineering who wish to pursue a graduate degree in an expedited format.
Your Future Starts Today!
Financial aid is available, and we accept applications on a rolling basis.
We have comprehensive support services that will get you through college and into a great career.