Data Analytics Degree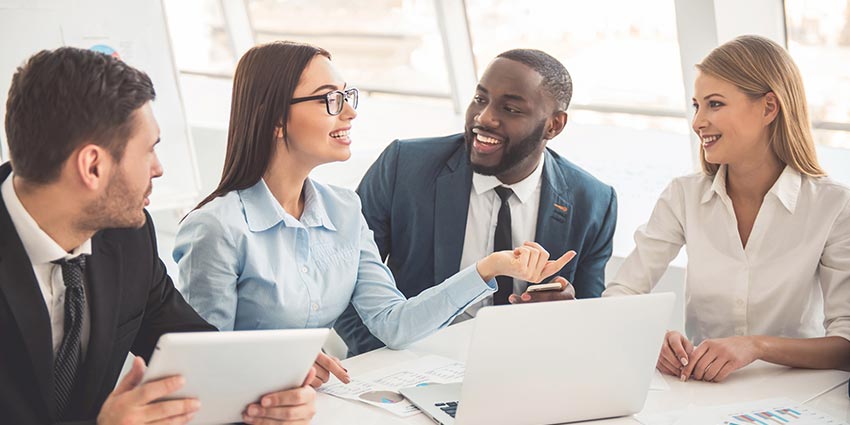 Start your journey to a successful career with a Bachelor's Degree in Data Analytics from University of Bridgeport.
Do you love working with numbers and interpretating data? If yes, a data analytics degree is an ideal career path for you. A data analyst's primary responsibility is to determine what a business requires to function optimally and what it needs to improve, and then work to implement solutions. Pursuing a career as a business analyst offers you ample job options in leadership roles, growth opportunities, and satisfactory pay.
Pursue an in-demand career in data analytics.
The Bachelor of Science degree in Data Analytics provides course work from the School of Business with a special emphasis on the application of data analytics to business problems. Course offerings emphasize those analytic and critical thinking skills presently needed by business professionals. With the constant development of new technologies, there is a need to efficiently collect and analyze vast amounts of digital data.
In this program, you will acquire a set of practical data analytics skills. Additionally, you will develop the necessary skills to extract, analyze, organize and present data in a manner that is useful for organizational decision making. The Business and Data Analytics degree program will require you to develop a high level of quantitative and technological skills.
Prepare for an exciting future.
At UB, we have created a pathway for you to be successful in the program and your career.
We provide you with effective methods to analyze data and make better-informed business decisions.
You will take high-level courses in Excel to master real-world spreadsheet modeling concepts.
UB has partnered with local companies to provide you with internship and project-based learning experience to help you develop the kind of data analytic skills that make you invaluable to any organization.
Learning Outcomes
Effectively evaluate and frame the business problem and acquire knowledge and skills of statistical tools available to analyze business problems such as the Business Intelligence Concepts of Online Analytical Processing and Data Mining.
Utilize critical thinking strategies to evaluate problems, and solutions and make recommendations based on client needs utilizing appropriate analytical tools.
Demonstrate effective information literacy and communication with valid and reliable research as it relates to the field of Data Analytics.
Apply the ethical standards as required by professionals in the Data Analytics field.
* The BS degree in Data Analytics does not have ACBSP accreditation.
Your Future Starts Today!
Financial aid is available, and we accept applications on a rolling basis.
We have comprehensive support services that will get you through college and into a great career.