Student Involvement
Here at University of Bridgeport, #UBelong isn't just a hashtag; our campus is a diverse and inclusive environment with something for everyone. The Center for Student Involvement aims to create a vibrant and active campus community through student engagement. We create opportunities for you to become engaged in student organizations, leadership development, and campus traditions. The Center provides mentorship and development for all student clubs and organizations, often collaborating with students to make sure all voices and interests are represented. Events and activities approved by our office are designed to motivate and challenge you while introducing you to opportunities to expand your education — both inside and outside the classroom.
Making the best of your college experience involves stepping out of your comfort zone and getting active on campus! Check out this blog post about why UB students love being a part of the UB Community!
Contact the Center for Student Involvement
We are open Monday through Friday from 8:30 a.m. - 5 p.m.
Follow The Center for Student Involvement on Instagram at
@ubstudentinvolvement
for updates and ways to get involved on campus!
Student Testimonials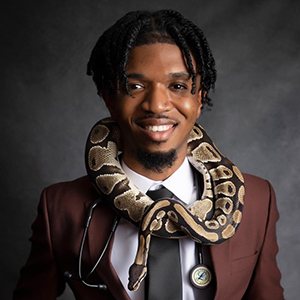 Jordy Oriantal, Graduate
UB prepared me for the world by challenging me inside and outside the classroom. UB set me up for success through the many events they held on campus. My experiences at UB taught me how to maintain a healthy work-life balance. During my junior year, I was president of Phi Beta Sigma Fraternity, on the Future Leaders of Hip-hop dance team, and two other clubs on campus, and I worked as an RA — all while studying Biology and preparing to go on to veterinary school. I wouldn't change my UB experience for the world!
Timothy Prince, Graduate
I came to the University of Bridgeport with a mission to be the first college graduate in my family. No matter the challenges that I have faced over these past four years, I will always thank UB for giving me the best college experience that I could've asked for. In these past four years, I joined the Student Programming Board, became President of the Gender Sexuality Awareness Club, Captain of United We Step, as well as a student worker in the Center for Student Involvement, and a member of the Diversity, Equity, and Inclusion Council. All my UB student experiences have made me the successful student leader that I am today.