Music BM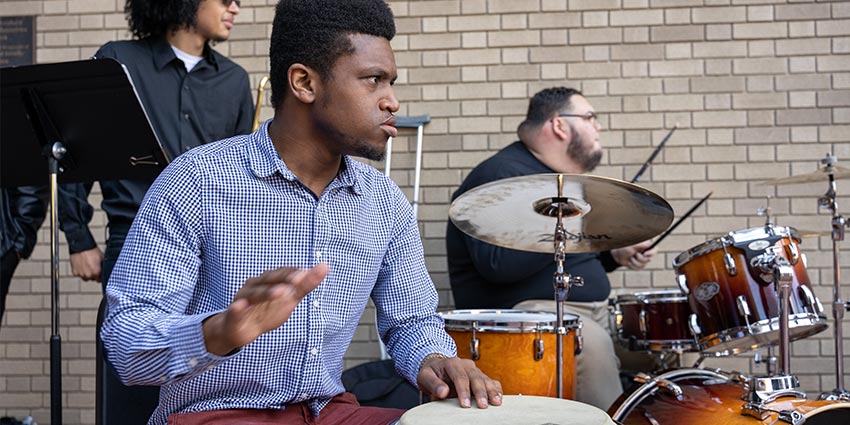 A music degree from University of Bridgeport will provide students with the preparation they need to build a career in today's music world. UB has been training musicians since 1947. We offer an experienced and dedicated faculty of artist-teachers, the kind of personal attention and advising usually found at small colleges, and the sort of spacious and well-designed facilities typically found at large universities.
Our Bachelor of Music degree provides pre-professional training in music, including concentrations in Music Business, Music Education, and Music Performance.
The UB School of Education offers a master's degree that leads to initial Connecticut certification in several subjects, including Music Teaching Certification (K-12). This program welcomes musicians from a variety of backgrounds who wish to become state-certified in music. Advising and music education coursework are coordinated between this program and the undergraduate program.
Become the Musician You Were Meant to Be at UB!
Music is a broad field with many potential career paths, and our program prepares students to make their way in music through a curriculum which combines a strong foundation with the flexibility and innovation needed to meet individual students' needs.
Proximity to New York, the world's largest center for recording and live performance, as well as the vibrant arts community in Bridgeport and neighboring cities such as New Haven, provide many opportunities for students to hear performances, perform themselves, and intern.
Contact us at music@bridgeport.edu or 203-576-4407.
Hear Us: UB Music
UB Music students perform as soloists and collaborators in a variety of large and small ensembles and chamber groups. We are proud of the diversity of our program and the quality of our ensembles and STUDENT RECITALS.
Large ensembles include the Chamber Singers, the UB Fusion Ensemble (jazz/rock/R&B band), Gospel Choir (student-led), Knights of Harmony (student-led a cappella group), UB Percussion Group, Knights' Ensemble (concert band), and the University Singers as well as a variety of small ensembles which evolve to meet student needs. Ensembles are open to majors and non-majors. The UB choral ensembles have performed at Alice Tully Hall, Lincoln Center, and Carnegie Hall for state and local dignitaries as well as with the Greater Bridgeport Symphony.
Check out this original song written, produced, and performed by UB Music students in our recording studio.
Subscribe to our YouTube Playlist
Including performances from ensemble concerts and student recitals. Watch and listen to our latest performances on the UB Music YouTube playlist.
---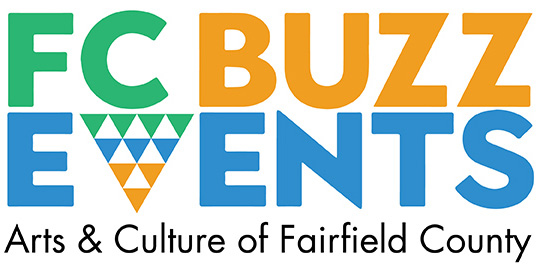 Local Arts & Culture Events
University of Bridgeport is a member of the Cultural Alliance of Fairfield County. Browse art, dance, music, poetry, theater, history, events for kids & families and more on the FC Buzz Events calendar!
---
Special Collections
Donald & Louise MacCormack Music Collection
Louise MacCormack '60 donated a large collection of thousands of pieces of sheet music from the nineteenth century through World War II, collected by her late husband over many years. This collection can be available to researchers by appointment, as staffing permits.
Music is organized by decade of the nineteenth or twentieth century, as well as by categories of historical or thematic interest including World War I and II; music honoring Lindbergh, Woodrow Wilson, Caruso, Teddy Roosevelt, Eisenhower; famous soldiers, like Pershing; early 20th century patriotic music before World War I; Spanish-American War, Native Americans, Hawaii, music celebrating various veterans' groups; Red Cross, Salvation Army, etc. Some nineteenth century holdings date from before the Civil War and is actually undated, which was common in those years. There are also some holdings of music from other countries, some in the original languages.
Thematic categories include babies, working children, ships, airplane, telephones and cars/buggies, mothers, fathers, grandmothers, roses, other flowers, gardens, Prohibition, animals, movies, operettas, operas, Rudy Valee, Bing Crosby, Perry Como, Frank Sinatra, the Andrews Sisters, death, falling in love, marriage, Christmas, cowboys, Al Jolson, African-American history, religious and secular classical music, and music composed or published by E.T. Paull (1858-1924).
The Department of Music & Performing Arts library also holds portions of the music libraries of the late Dutch violinist Kees Kooper, Brenda Lewis, and Martha Bixler.
Staffing is limited, but these collections may be available to researchers by appointment. Please contact us at music@bridgeport.edu.
Your Future Starts Today!
Financial aid is available, and we accept applications on a rolling basis.
We have comprehensive support services that will get you through college and into a great career.