Bachelor's in Mathematics Degree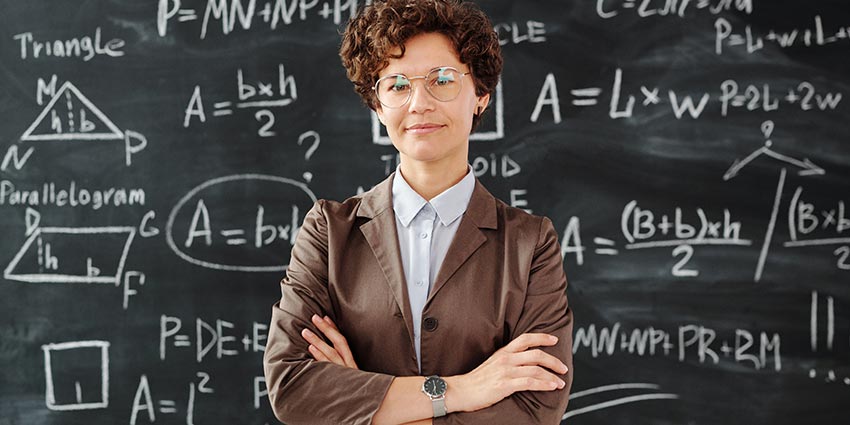 Formulate your dream career with a bachelor's in Mathematics degree
At UB, you'll gain an in-depth understanding of the fundamental concepts of mathematics and their applications in the real world. With a bachelor's in Mathematics, you'll be prepared to enter the workforce in any number of practical fields, including industry, technology, and more! UB will set you up to become a leader in these rapidly advancing and growing fields and prepare you to continue your education after graduation.
Earn your degree in one of two ways
While our Bachelor of Arts and Bachelor of Science in Mathematics programs are similar, they are designed to prepare you for slightly different career paths.
If you choose to obtain a Bachelor of Arts in Mathematics, you will focus on a broad spectrum of mathematical concepts. This mathematics degree program is ideal for those wishing to become professional mathematicians or pursue graduate studies after graduation.
A Bachelor of Science in Mathematics has a curriculum more geared towards mathematics and its relationship to science and the modern world. This program is also suitable for those wishing to pursue higher education, but it will set you on a more specific career path.
Get the support you need
At UB, our faculty are experts in the field of mathematics, meaning you'll learn alongside the best minds in the business. You'll have access to their wealth of knowledge, as well as academic resources on campus, including the Tutoring & Learning Center and Academic Advising Center. We understand that you'll be learning complex, theoretical material, and our faculty is here to help you however they can!
Become career-ready with a bachelor's degree from University of Bridgeport
In addition to your core classes, you'll grow skills in collaboration, communication, creativity, time management, and problem-solving while taking courses in humanities and the natural and social sciences. Developing these soft skills is critical to a successful career in all areas of mathematics.
---
Possible career paths include:
Actuary science
Education
Finance
Industry
Technology
And more!
Your Future Starts Today!
Financial aid is available, and we accept applications on a rolling basis.
We have comprehensive support services that will get you through college and into a great career.
Find additional information about the Mathematics BS degree in the academic catalog.