Bachelor's in General Studies Degree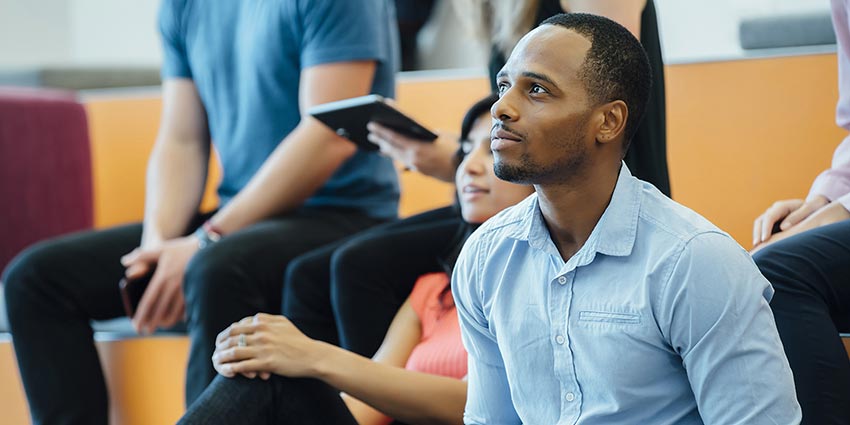 In the BS in General Studies program, students work with an academic advisor to design an academic program tailored to their specific needs and goals. For example, one might combine a Business Studies concentration that focuses on Marketing and Management with a minor in Mass Communications, or combine a Social Sciences concentration that focuses on Psychology and Sociology with a Human Services minor. The Natural Sciences and Mathematics concentration is frequently used to fulfill the science prerequisites for graduate study in the health professions, leaving a student room to explore the undergraduate curriculum in the Humanities, Social Sciences, and Human Services.
The BS in General Studies is an excellent option for transfer students since it allows the maximum number of free electives permitted by the university. Program graduates have attended business, law, and medical school. Many have gone on to careers in education, human services, and community service. This program is offered at our main Bridgeport campus, as well as the Waterbury Center location.
Learning Outcomes
By completing the program in General Studies, students will:
be able to communicate effectively in writing so that one may advance professionally and apply to graduate programs.
be able to comprehend, analyze, and interpret texts in a variety of disciplines.
be able to present orally one's own thoughts and plans.
be able to recognize a problem and devise a plan of action to solve it.
be able to show mastery of several disciplines within an academic area of concentration.
demonstrate an ethical mindset and exercise professional responsibility in a global context.
Education Minor
University of Bridgeport's School of Education offers a seamless pathway from appropriate undergraduate majors into graduate education teacher preparation programs through the Education minor. The Education minor consists of undergraduate electives designed to help prepare candidates meet the teacher certification prerequisites in their undergraduate years, as well as provide them with practicum experiences in K-12 schools.
UB offers plans of study that:
fulfill all requirements for a BS General Studies: Humanities, Natural Science or Social Science
fulfill all requirements for a Minor in Education
can be combined with a Master of Science in Secondary Education to meet all requirements for certification in designated areas
Your Future Starts Today!
Financial aid is available, and we accept applications on a rolling basis.
We have comprehensive support services that will get you through college and into a great career.