Bachelor's in General Studies Online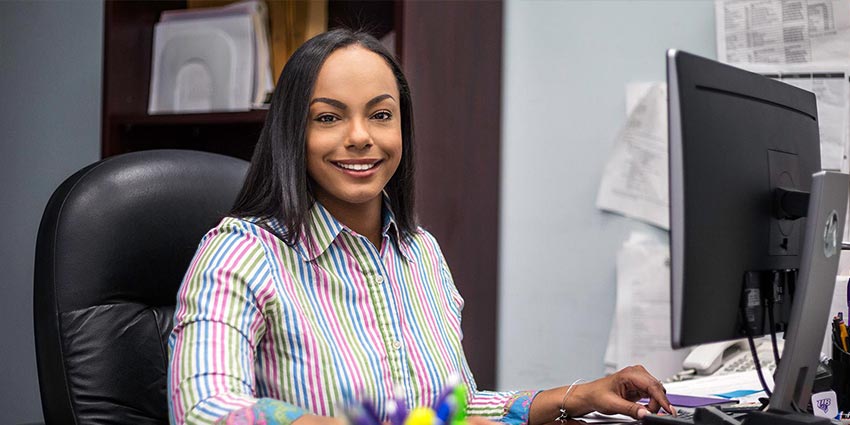 Designed specifically for adult learners, our flexible career-oriented online degree program is perfect for the busy adult learner with its flexible scheduling and supportive staff.
The Bachelor of Science in General Studies is offered entirely online. The courses are designed to be learner centered in terms of scheduling, learning materials, assignments, and student interaction with both faculty and fellow students.
Upon graduation from the Bachelor of Science in General Studies online degree program, you will:
Use communication skills effectively in research, writing, and editing so that one may advance professionally and study further in graduate programs
Comprehend, analyze, and interpret texts and media in a variety of disciplines
Generate and evaluate ideas and plans
Recognize and analyze problems and design action plans toward resolution
Demonstrate creative and analytical mastery of several disciplines within an academic area of concentration
Demonstrate an ethical mindset and exercise professional responsibility in a global context
Degree requirements summary (120 credits)
University core curriculum (42 credits)
Courses include Writing, First Year Studies, Math, Natural Sciences, Humanities, Social Science, Fine Arts, Speech, Language Arts and a Capstone
Concentration program requirements (30 credits)
Courses include those in your selected field of study.
General electives (48 credits)
Select courses that expand your field of study and provide depth in a particular discipline. The General Electives allow for transferring a multi-disciplinary number of credits from other schools, while providing the opportunity to customize your learning experience.
Education minor
University of Bridgeport's School of Education offers a seamless pathway from appropriate undergraduate majors into graduate education teacher preparation programs through the Education minor. The Education minor consists of undergraduate electives designed to help prepare candidates meet the teacher certification prerequisites in their undergraduate years, as well as provide them with practicum experiences in K-12 schools.
UB offers plans of study that:
fulfill all requirements for a BS General Studies: Humanities, Natural Science or Social Science
fulfill all requirements for a minor in Education
can be combined with a Master of Science in Secondary Education to meet all requirements for certification in designated areas
Your Future Starts Today!
Financial aid is available, and we accept applications on a rolling basis.
We have comprehensive support services that will get you through college and into a great career.