Associate Degree in General Studies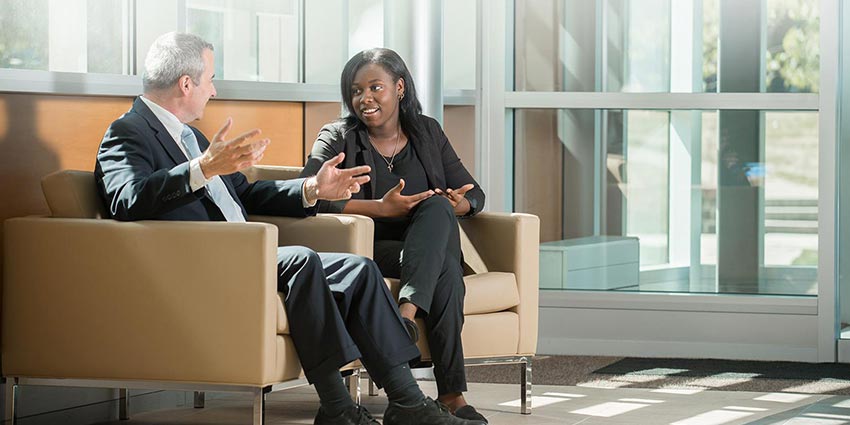 The Associate in Arts in General Studies meets the needs of adult students who seek preparation for a professional career and opens the possibility for further study.
The Associate in Arts curriculum provides a foundation within the academic disciplines of communications, social sciences, life sciences, and the humanities. Instruction focuses on the development of skills on communication, critical thinking and reading, and fosters a philosophical orientation that enables students to perform as a creative member of society.
The Associate in Arts in General Studies program is designed to provide a liberal arts education for the working adult learner in a non-traditional format. Sixty credits are required to complete the degree. Course work satisfactorily completed can be transferred to the four year bachelor's degree in General Studies offered through our accelerated degree completion program. Classes are conveniently scheduled so you can choose from evening, weekend and online courses. This program is offered at our main Bridgeport campus, as well as the Waterbury Center location.
Program Objectives
Develop analytical, critical thinking and interpersonal skills applicable to real-world problems.
Demonstrate a foundation in liberal arts through specific knowledge and technical skills that supports and facilitates lifelong professional development.
Use critical thinking, creative and logical analysis, strategies and techniques to solve complex individual and social problems.
Implement and apply current technical solutions to individual and social activities, systems, and processes.
Apply sound general principles to the functions of planning, organizing, coordinating and decision making to individual and social operations.
Enter UB's Bachelor of Science in General Studies program without further academic preparation.
Degree Requirements Summary
General Studies Electives (24 credits)
Customize your degree program by selecting courses that meet ultimate academic objectives.
University Core Curriculum (36 credits)
Includes courses in Communications, English, Fine Arts, Humanities, and Liberal Arts.
Your Future Starts Today!
Financial aid is available, and we accept applications on a rolling basis.
We have comprehensive support services that will get you through college and into a great career.