Bachelor's Degree in English and Professional Writing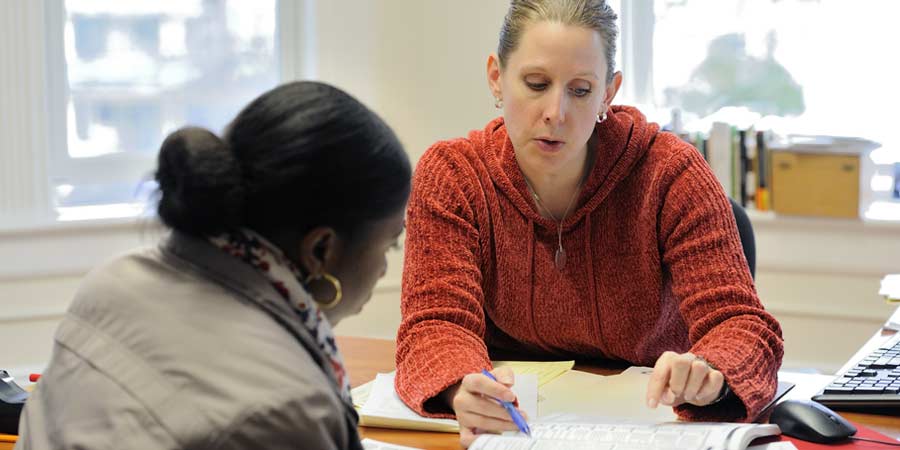 A bachelor's degree in English and Professional Writing will prepare you to enter the workforce as a writer, editor, content generator, communications specialist, or educator. You will learn in-demand career skills, including effective oral and written communication, critical thinking, reading comprehension, cultural awareness and sensitivity, and research skills.
Graduates from the English and Professional Writing program are prepared for careers in business, communications, public and media relations, technical and grant writing, journalism, copywriting, editing, publishing, and advertising. Graduates are qualified to pursue graduate training leading to careers in library science, law, and elementary and secondary English education.
Students may declare a minor with at least 18 credits.
Suggested minors include:
Psychology and Human Services
Business and Marketing