Bachelor's Degree in Criminal Justice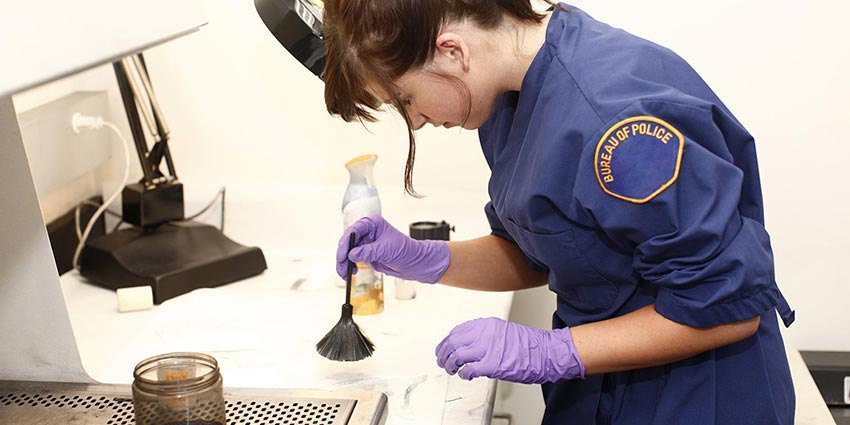 Start Your Journey to a Successful Career With a Criminal Justice Degree.
Are you looking for a career making a difference in your community? If you're interested in law enforcement and protecting those around you, pursuing a degree in criminal justice could be the perfect fit for you! Majoring in criminal justice provides you for a wide variety of criminal justice careers.
Find the Path That Suits You Best.
The BA in Criminal Justice and Human Security degree program allows you to develop expertise in the international dimensions of public safety in addition to a range of skills and knowledge to prepare you for an array of career fields.
UB Offers Three Areas of Concentration:
Human Security
Comparative Justice
Criminology
Prepare for an Exciting Career.
The BA in Criminal Justice and Human Security prepares you for your career in the following ways:
To introduce the essential elements of criminal justice and provide the academic preparation needed for careers related to criminal justice, crime prevention, and law enforcement in an increasingly global society.
To introduce the concept of Human Security, its emergence and implication, and to explore its impact on domestic and international security.
To develop a cadre of security professionals who demonstrate the language skills and intercultural understanding required for effective law enforcement in today's globalized society.
To explore the role played in criminal behavior by socioeconomic inequities and societal injustice, resulting from domestic and non-domestic events.
To explore implications of non-state actors for international crime and justice, in such areas as norm creation, deviance, terrorism, and crime prevention.
To identify the role played by religious, ideological, and cultural views; ethnic and tribal identities; and inequality of power and privilege in rationalizing criminal behavior.
To develop an integrated Criminal Justice and Human Security program that draws upon existing programs in sociology, political economy, martial arts studies, mass communication, and world religions.
To prepare students for admission to graduate study in Criminal Justice and Homeland Security programs and for careers in domestic and international security
To prepare students with the analytical and research skills necessary for a career or further education in the fields of Criminal Justice and Human Security.