Bachelor's in Criminal Justice Degree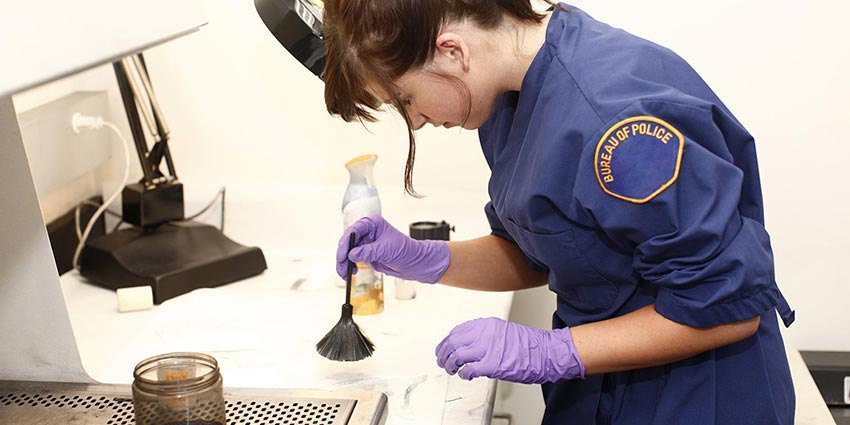 Safeguard your community with a bachelor's degree in criminal justice
Public safety professionals work on the front lines all over the globe, making our communities safer than they were the day before. In the Criminal Justice bachelor's degree program, you'll develop the skills and experience needed to join a network of domestic and international security experts who understand criminal behavior and create solutions to contemporary policing issues.
Now, more than ever, we need public safety professionals who have the right training and uphold a high level of public trust.
Work with public safety professionals and UB's expert faculty
Classes in UB's bachelor's in criminal justice degree program are taught by police commanders, detectives, state troopers, military veterans, attorneys, and other expert faculty. Their combined experiences and diverse teaching strategies will help you develop the critical thinking skills necessary to work in modern law enforcement, security, emergency response, and more. You'll develop a deeper understanding of issues affecting modern policing today and the historical development of the field — leading you to a rewarding career shaping the future of criminal justice. At University of Bridgeport, you can earn your bachelor's in Criminal Justice degree in one of two ways.
Criminal Justice and Human Security BA
In the Criminal Justice and Human Security bachelor's degree program, you'll work with experts to gain insight into the international dimensions of public safety. UB's accomplished faculty will give you access to experiences and knowledge that most professionals don't get until they're on the force. In this program, you can choose from three areas of concentration:
Human Security
Comparative Justice
Criminology
Careers in criminal justice include:
CIA or FBI agent
Corrections
Crime scene investigation
Customs and Border Protection
Drug Enforcement Agency
Law enforcement
Private security
TSA Agent
And more!
UB has supported me in many aspects from schooling, internships, resources for the working world and career support. The administrators here at the University are very open minded, and the students are welcoming and warm. UB is a great environment for someone looking to find their path and get the support they need.
Your Future Starts Today!
Financial aid is available, and we accept applications on a rolling basis.
We have comprehensive support services that will get you through college and into a great career.
Find additional information about the Criminal Justice and Human Security BA program in the academic catalog.