BSN Nursing Program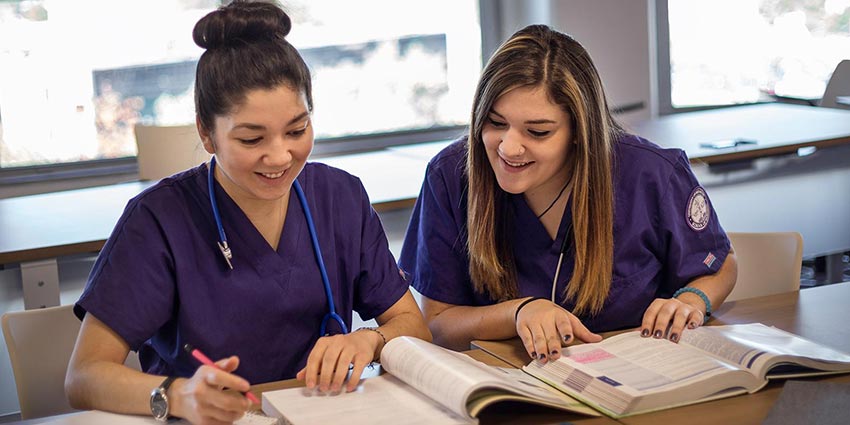 Start your journey to a successful career, earn your BSN degree at University of Bridgeport!
Make a real difference in the lives around you with a Bachelor of Science in Nursing (BSN). Join an in-demand and growing field, caring for your community. Earning your BSN opens the door to career opportunities for high-quality patient care, positions with higher responsibility and competitive pay. Become a trusted, respected, and valued asset to your community and explore a career with vast and flexible employment options.
Become a Registered Nurse and make a difference.
University of Bridgeport's BSN program prepares you for employment at any professional practice, providing optimal care to all patients in any health or emergency situation. UB's BSN program is comprised of 120 credits. The 8-semester curriculum provides 55 credits in general education and 65 credits in the nursing major.
You will begin your clinical experiences in the second semester of your sophomore year. Clinical sites vary depending on course objectives and content. Sites include local hospitals — such as Bridgeport Hospital — schools, medical offices, and more. Clinical hours include laboratory and simulation experiences in all nursing clinical courses.
Upon completion of the BSN program, you will be eligible to sit for the National Council Licensure Examination (NCLEX) to become a certified Registered Nurse.
Prepare for a rewarding career.
Get the most out of your educational experience at UB. Our Health Sciences Center is home to a state-of-the-art nursing skills and simulation center. Here, you will learn how to appropriately react and care for your future patients. Our center consists of 10 beds and the ability for you to video record your practice sessions to be played back for self-correction prior to testing.
The nursing skills center includes a debriefing room, a simulation center with a computer control room and two-way mirrors. Our simulation rooms provide you with the Laerdal Sim View System and patient simulators of Sim Man 3G and Sim Mom. Also, the floor is equipped with a community health room that simulates a patient bedroom and bathroom at home for transition of skills to the home environment. The nursing skills center provides you with a theater-style lecture hall for a comfortable classroom experience. Additionally, the center is equipped with three manikins — Nursing Anne, Nursing Kelly, Nursing Kid with Sim Pad system, Pyxis machine and Console, and Welsh Allen Diagnostic wall units. All medical and surgical equipment and supplies are available for clinical skills practice labs.
Your Future Starts Today!
Financial aid is available, and we accept applications on a rolling basis.
We have comprehensive support services that will get you through college and into a great career.