Nursing BS Programs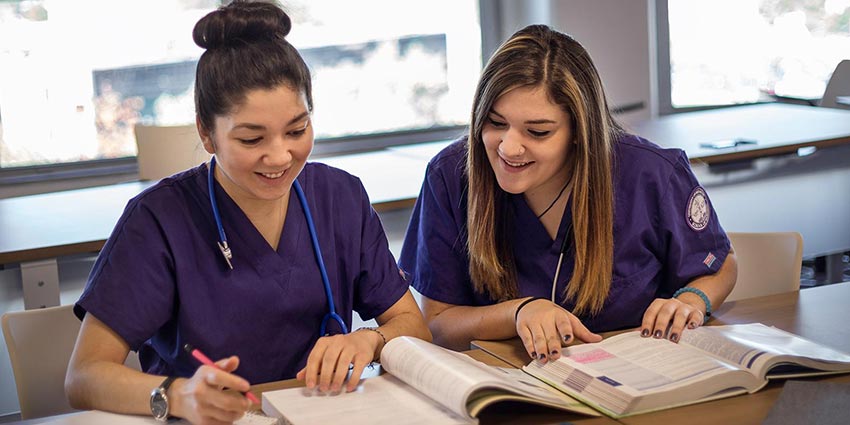 Take the First Step in Your Nursing Career
Nurses work on the frontlines of healthcare every day, advocating for patients and their families in some of their most vulnerable moments. They are a critical part of a patient's care team, acting as a liaison between medical doctors and their patients — providing evidence-based, patient-centered care. A degree in Nursing opens doors to a rewarding career in hospitals, schools, community health centers, rehabilitation centers, private clinics, and more. As a UB Nursing student, you'll learn from experts in the field and practice your skills in our state-of-the-art Nursing Skills and Simulation Center. In addition, you'll have access to clinical practice and internship opportunities through the relationships UB has built with medical facilities throughout the state. The Bachelor's in Nursing programs at UB will prepare you for an exciting and fulfilling career, making a difference in the lives of others.
Below you'll find more information about UB's different pathways to a Bachelor of Science in Nursing.
Nursing BS
In this traditional, on-campus BSN program, you'll prepare for a rewarding career as an RN. UB Pre-Nursing students apply to the BSN program in the spring of their first year. Transfer students applying to the BSN program can transfer up to 90 credits from a previous nursing program at an accredited institution.
Accelerated BS Nursing (ABSN)
The ABSN program is designed for those with a bachelor's degree in a non-nursing field. This program focuses on core nursing concepts and clinical practice to prepare you for a career in healthcare. Leverage the skills and experience you already have — become an RN in as few as 15 months.
Your Future Starts Today!
Financial aid is available, and we accept applications on a rolling basis.
We have comprehensive support services that will get you through college and into a great career.