Bachelor's in Computer Engineering Technology Degree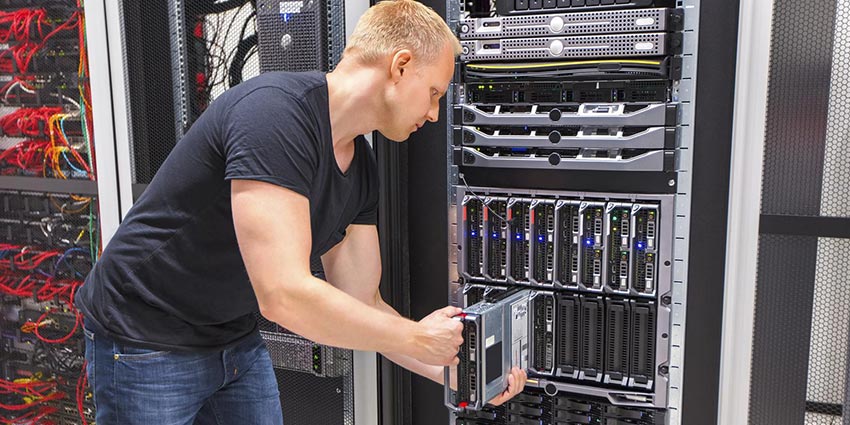 Earn a Computer Engineering Technology Degree That's Focused on Your Future.
In our technology-driven world, we need skilled computer technology engineers who have a strong focus on the practical ways we can incorporate technology into our lives. In the Computer Engineering Technology degree program, you'll gain the knowledge and hands-on experience you need to prepare for a rewarding career in design, application, installation, programming, networking, and computer system operation. This program emphasizes the application and implementation of computer technology.
Build Your Skills at UB.
Computer technology engineers work behind the scenes, keeping our lives connected through the systems we use every day. While many Computer Engineering Technology programs focus on the theory and design of computer technology, this program gives you the practical skills to develop, install, and maintain computer networks and systems. You'll take courses in applied mathematics, giving you skillsets you can take into your career as a computer technology engineer.
Prepare for Your Future.
At UB, classes are taught by experts in their fields. Their diverse experiences and teaching strategies will prepare you with the knowledge you need to succeed in the field. In the Bachelor's in Computer Engineering Technology program, you'll work with your peers and industry experts to identify and analyze problems and implement solutions in a technology environment. You'll gain experience in project management, network analysis, network security, mobile communications, and more! Your final year culminates with a design project where you apply these skills in both technical and non-technical environments. You'll have the opportunity to choose computer engineering electives and tailor your degree to meet your personal and professional goals.
Become Career-Ready With a Bachelor's Degree from University of Bridgeport.
In addition to your core classes, you'll grow skills in collaboration, communication, creativity, time management, and problem-solving while taking courses in humanities, mathematics, and the natural and social sciences. Developing these soft skills is critical to a successful career in all areas of Computer Engineering Technology.
---
Possible career paths include:
Computer programming
Cyber security
Engineering technician
Help desk management
Information technology
Software application development
Systems development
And more!
Your Future Starts Today!
Financial aid is available, and we accept applications on a rolling basis.
We have comprehensive support services that will get you through college and into a great career.