Computer Engineering Technology BS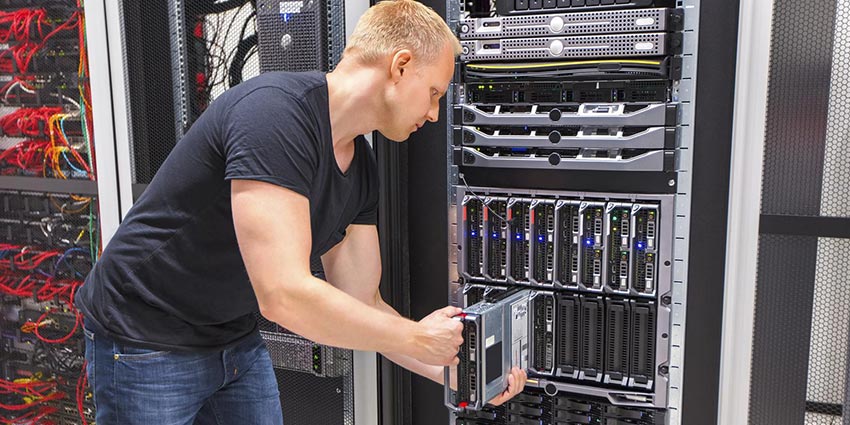 University of Bridgeport's Computer Engineering Technology BS degree program is designed to address the need for graduates with skills in computer programming, computer hardware and computer networks. The program provides students with the opportunity to focus on applications and implementations more than theory and conceptual design. This program is open for new enrollment and for transfer students from community colleges.
Coursework will prepare graduates with the skills necessary to enter careers in the design, application, installation, programming, networking, and operation of computer systems. Graduate students are well prepared for development and implementation of computer systems and networks.
Engineering programs often focus on theory and conceptual design, while engineering technology programs usually focus on application and implementation. Engineering programs typically require additional, higher-level mathematics, including multiple semesters of calculus and calculus-based theoretical science courses, while engineering technology programs typically focus on algebra, trigonometry, applied calculus, and other courses that are more practical than theoretical in nature.
Learning Outcomes
Graduates of the CET bachelor's degree program are expected to be able to demonstrate:
an ability to select and apply the knowledge, techniques, skills, and modern tools of the discipline to broadly-defined engineering technology activities
an ability to select and apply a knowledge of mathematics, science, engineering, and technology to engineering technology problems that require the application of principles and applied procedures or methodologies
an ability to conduct standard tests and measurements; to conduct, analyze, and interpret experiments; and to apply experimental results to improve processes
an ability to design systems, components, or processes for broadly-defined engineering technology problems appropriate to program educational objectives
an ability to function effectively as a member or leader on a technical team
an ability to identify, analyze, and solve broadly-defined engineering technology problems
an ability to apply written, oral, and graphical communication in both technical and non-technical environments; and an ability to identify and use appropriate technical literature
an understanding of the need for and an ability to engage in self-directed continuing professional development
an understanding of and a commitment to address professional and ethical responsibilities including a respect for diversity.