Master's in Artificial Intelligence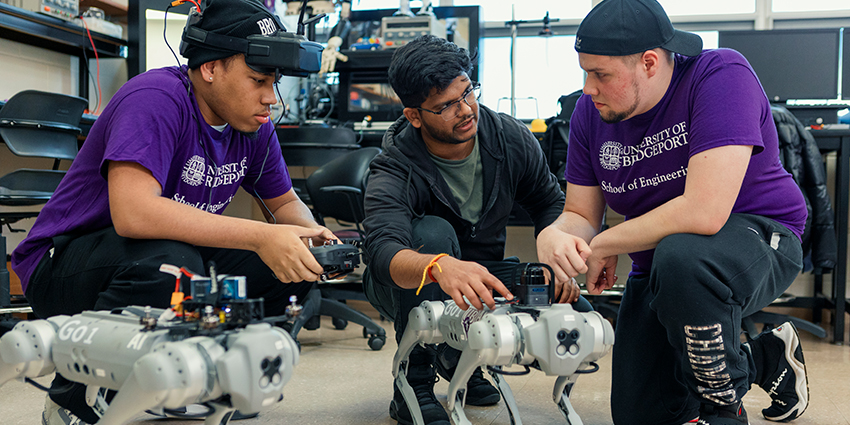 Recognized as a leader in innovation and research, the University of Bridgeport is true to its mission as a career-oriented institution that prepares students for the careers of tomorrow — where job titles are still yet to be written. The AI field is a growing niche area and is now the centerpiece of technology innovation in advanced robotics, autonomous vehicles, knowledge automation, and computer vision.
UB is pleased to launch the first and only Masters in Artificial Intelligence in the state of Connecticut. Instruction is exclusively face-to-face and includes web-assisted courses. Graduates will be prepared for in-demand commercial or research positions in industry (including tech giants) and academia.