Master's in Data Analytics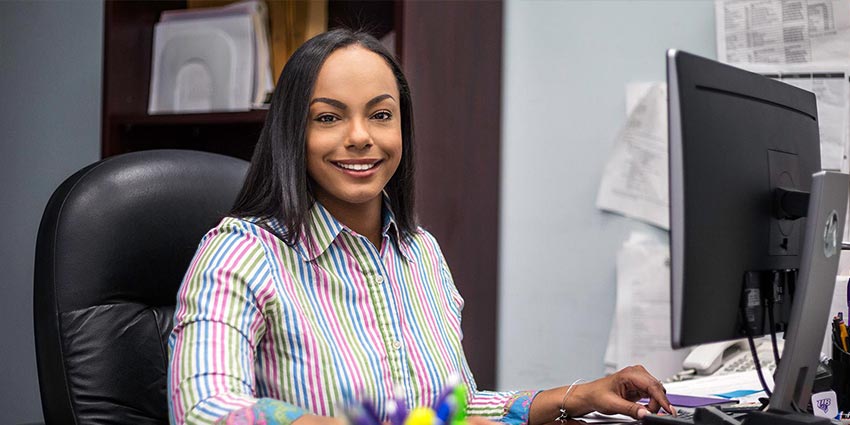 Modern technology now provides industries of all kinds with the ability to gather vast amounts of data. But data requires more than just flashy dashboards and reports. In order to make better data-driven business decisions, employers require hybrid IT/business professionals to make data meaningful. Our STEM designated master's in Analytics program was built with this need in mind.
In the Master of Science in Analytics degree program, we will help you:
develop the critical thinking skills necessary to combine complex data and business value and turn it into actionable insight
cultivate expertise in analysis, management, solution architecture and delivery, and hands-on technical skill
grow your skills through our comprehensive curriculum, which offers opportunities for inquiry and professional development to round out your experience
Learning Outcomes
You will integrate the knowledge and skills gained throughout the Master of Science in Analytics program to enhance critical thinking and data mastery by:
Technical
Demonstrating an understanding of concepts learned throughout this graduate program
Describing the business drivers and critical success factors for effective analytics project and program delivery
Using research, tools and techniques for complex analytical solutions that capture, consolidate and present information for meaningful insights
Human
Communicating complicated information at a professional level via comfort and confidence telling compelling stories using data
Understanding how to manage all aspects of the data capture, delivery and analysis process
Demonstrating initiative, discipline, and follow-through on assignments and projects
Facilitating meaningful dialogue related to class topics
Conceptual
Evaluating the advantages and disadvantages of analytics solution designs, tools and visualization options
Analyzing trends within data and facilitating their application
Applying the theories and techniques learned throughout this program with focus on economics, ethics, finance, marketing, project, sourcing and vendor management
Courses led by business leaders
Our faculty not only hold terminal degrees, but also bring an unparalleled level of real-world experience to the classroom. Drawing on expertise gained in the corporate sector, our professors impart time-tested best practices and deep business acumen to every lecture. By learning from business professionals, you will master methods and practical skills rooted in success.
A word from the Ernest C. Trefz School of Business
"With 26 years of experience delivering technical solutions, I'm acquainted with most aspects of analytics and systems, from both hands-on and managerial perspectives. The ability to bridge between business and technology is crucial; it is a skill that sets candidates apart. Our Analytics MS degree program provides students with minimal technical experience the orientation, exposure to, and comfort with using and interpreting information to fuel fact-based decisions. Students emerge as hybrid business/IT professionals with the dexterity and comfort to glean insights and wisdom from data for positive business results. Nothing pleases me more than when my students return and affirm that the material I taught them made the difference in landing their first job or securing a job change into the analytics and systems field. This experience can't be duplicated elsewhere."
Michael Lohle, PhD, PMP
Senior Lecturer
The MS degree in Analytics does not have ASBSP accreditation.
Your Future Starts Today!
Financial aid is available, and we accept applications on a rolling basis.
We have comprehensive support services that will get you through college and into a great career.