Pre-Nursing Program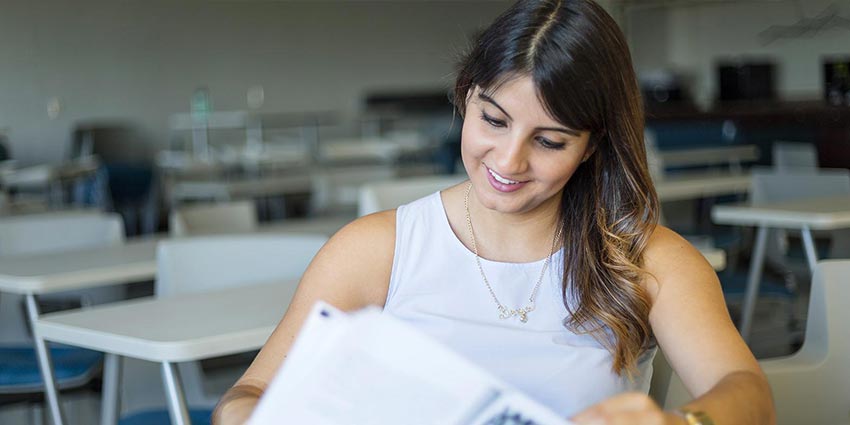 Take the First Step in Your Nursing Career
Now, more than ever, your community needs skilled and dedicated nurses. Nurses work in schools, hospitals, community health centers, and medical offices, providing direct care and patient education to diverse populations. As a nurse, you'll have a fulfilling and well-paying career filled with opportunities for growth at all levels of nursing.
Whether you're just looking into the nursing field or already settled on becoming a nurse, the Pre-Nursing program at University of Bridgeport prepares you with the skills and knowledge you need to apply to the Bachelor of Science in Nursing during the spring of your first year.
Develop Interpersonal Skills While Working With Our Expert Faculty and Your Peers.
During your first year as a pre-nursing student, you'll grow your skills in collaboration, communication, and time management, while taking courses in humanities, mathematics, and the natural and social sciences. These soft skills will help you provide better patient care as you move into the BSN program at University of Bridgeport.
Become a Better Nurse in UB's Nursing Skills and Simulation Center.
The demand for skilled nursing professionals is growing. Once you're in the BSN program, you'll have the opportunity to practice patient care at University of Bridgeport's Nursing Skills and Simulation Center. UB's expert faculty will introduce you to the most up-to-date nursing equipment so that you can be prepared with the skills to work in any modern-day medical facility.
UB's Nursing Skills and Simulation Center features practice beds for hands-on experience using patient simulators. The Community Health Room helps you develop your skills in a home care setting.
Join an In-Demand Field and Prepare for a Meaningful Career in Patient Care.
According to the Connecticut Department of Labor, the state will add more than 3,000 nursing jobs by 2028. At University of Bridgeport, you'll gain the skills and experience you need to secure a career in this in-demand field. You'll work on the front lines of patient care, providing lifesaving and life-affirming care to your community's most vulnerable people.
As a nurse, you'll gain the respect of your family and friends while ensuring a secure financial future for yourself.
Be Prepared To Apply to the BSN Program During Your Spring Semester.
In the Pre-Nursing program, you'll work with your professors to prepare yourself to apply to University of Bridgeport's Bachelor of Science in Nursing during your spring semester. UB's faculty will help you complete your application for the best chances of acceptance into this competitive program at UB.
I've felt the sense of family between my peers and I, as we help each other succeed in Nursing. Becoming a UB Knight has so far been one of my best choices.
Your Future Starts Today!
Financial aid is available, and we accept applications on a rolling basis.
We have comprehensive support services that will get you through college and into a great career.