Acupuncture and Chinese Herbal Medicine MS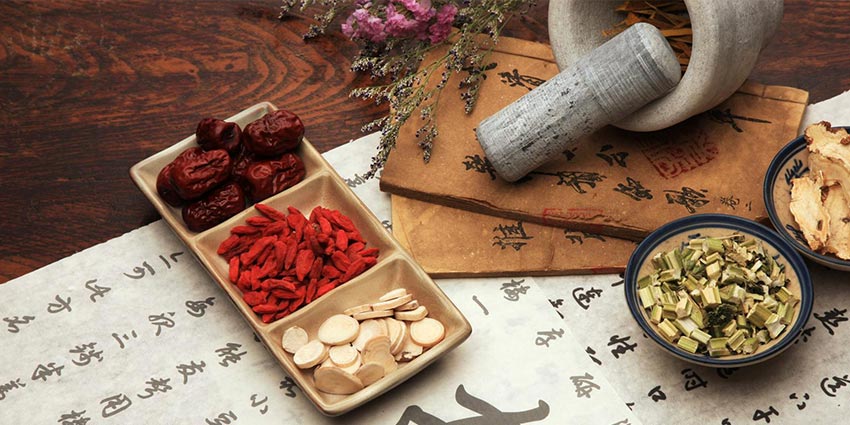 "A superior doctor is able to gather all techniques and use them either together or separately."
- The Yellow Emperor's Classic of Medicine
The Master's in Acupuncture and Chinese Herbal Medicine offers comprehensive training in Chinese herbal medicine and acupuncture to prepare graduates to provide their patients the full range of the benefits of Chinese medicine. The program expands upon the curriculum offered in the Master's in Acupuncture by adding training in herb theory, dispensary practice and clinical herbal training.
The Master's in Acupuncture and Chinese Herbal Medicine is a 4 year, 143 credit, 3395 hour program.
For those who pursue this program, in the first year you will study basic theory, acupuncture concepts and biomedicine.
In the second year you will gradually begin your herbal studies. You will begin a survey of the traditional Chinese Materia Medica, which encompasses over 300 individual herbs. This herbal training continues alongside your acupuncture training and acupuncture clinical internship in your third year. In this phase you will continue to explore individual herbs and 150 formulas.
You will finish your education with classes in clinical applications of Chinese medicine including dietetics, acupuncture/moxibustion and herbal formulae and a herbal clinic concentration in the fourth and final year.
Individual and Flexible
We pride ourselves on a proven track record of working closely with students in a flexible manner. We are committed to creating individual academic plans that accommodate personal needs and goals.
Unique University Environment
Our program provides a unique opportunity to study Chinese medicine in a comprehensive, multi-purpose University, alongside students pursuing other health profession degrees. You will work closely with naturopathic, chiropractic and other students and practitioners in a supportive, integrative environment. This experience will be of lasting value in your future professional lives as healthcare providers and healers.
Programmatic Accreditation
In June 2013, the MS-Acupuncture and Chinese Herbal Medicine degree was licensed by the State of Connecticut Office of Higher Education. This degree is also programmatically accredited by the Accreditation Commission for Acupuncture and Herbal Medicine (ACAHM). Accreditation status and notes may be viewed at: acahm.org/directory-menu/directory.
ACAHM is the recognized accrediting agency for programs preparing acupuncture and herbal medicine practitioners.
ACAHM
Your Future Starts Today!
Financial aid is available, and we accept applications on a rolling basis.
We have comprehensive support services that will get you through college and into a great career.