Alumni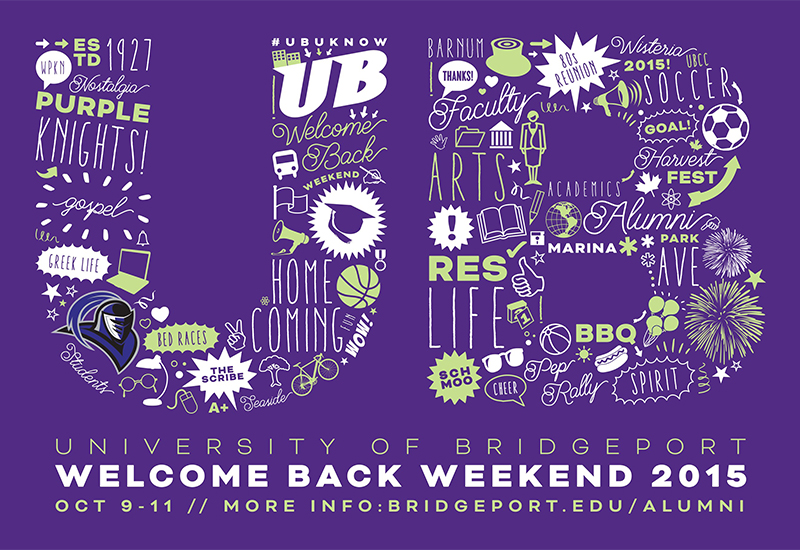 ---
Alumni News
---
UB to pay tribute on October 10 to AGP brothers who died in Vietnam
They were a band of brothers at the University of Bridgeport who played on the football team, pledged at Alpha Gamma Phi, and wanted to serve in Vietnam. All five were killed. Now, nearly five decades later, during the 2015 Welcome Back Weekend to be held on campus from October 9-11, alumni John "Jack" Hulme … Click to read more.
---
Tee up for the 19th Annual UB Athletics Golf Classic on September 28
Golfers of all levels are invited to tee up on Monday, September 28 for the University of Bridgeport's 19th annual Athletics Golf Classic. The event begins with a shotgun start at noon at Race Brook Country Club in Orange, Conn., and will support UB athletics teams. Registration fees are $250 per player or $1,000 per … Click to read more.
---
There's something for everyone at Welcome Back Weekend 2015!
Alumni, students, families, faculty, staff and friends of UB are all invited to come to campus for Welcome Back Weekend, October 9-11! Reconnect with old friends and rediscover the University of Bridgeport by attending one of many great events throughout the weekend: Alumni: Alumni Soccer and Baseball Games, Decades and RA Reunions, Happy Hour @ Murphy's … Click to read more.
---
UB to honor five at 2015 Distinguished Alumni Awards Dinner on September 17
Thursday, August 13, 2015 Shawn Sequeria '03, '10 is one of five distinguished alumni to be be honored on Sept. 17, 2015. The University of Bridgeport will honor five Distinguished Alumni for their loyalty to the school and their accomplished contributions to their professional fields on Thursday, September 17 at 6 p.m. This year's … Click to read more.
---
UB awarded U.S. Department of Education grant to support deserving, in-need students
The University of Bridgeport has been awarded a $220,000 Department of Education Student Support Services grant (SSS) to retain disadvantaged students by providing them comprehensive academic support. The SSS grant was awarded through a competitive process to institutions of higher education that provide students with opportunities for academic development, assistance on basic college requirements, and other … Click to read more.
---
Oct
15
Thu
Integral Structure Exhibition Opening Reception

@ Schelfhaudt Gallery in the Arnold Bernhard Center
Oct 15 @ 5:00 pm – 7:30 pm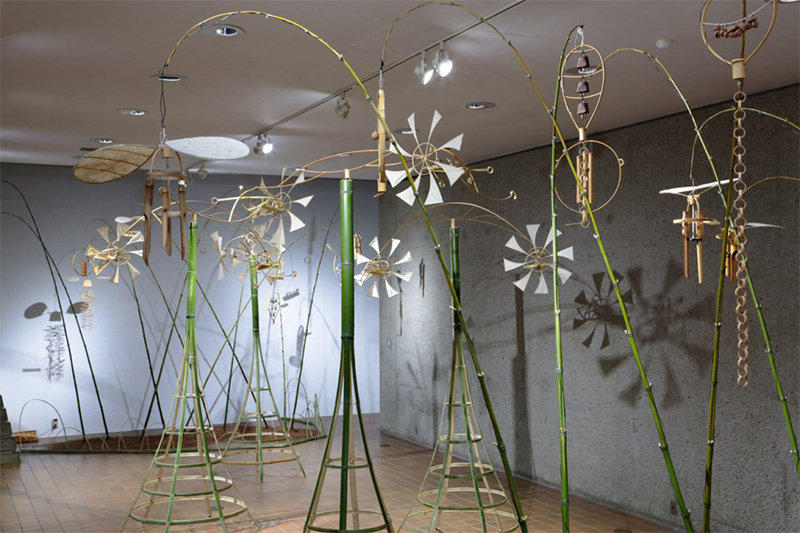 The Schelfhaudt Gallery invites you to an exhibition that explores artwork that has visible structures. The exhibition includes the possibilities of "structure" as the physicality of the Art, as well as the process of it. There are a myriad of different mediums explored in the exhibition: painting, sculpture, sound works, yarn sculpture, minimalist sculpture.
Exhibiting artists are:
Jennifer Davies
Geoffrey Detrani
Jon Elliot
Crystal Gregory
Robin Kang
Lawrence Kenny
Akinori Matsumoto
Exhibition curated by Peter Konsterlie.
Admission is free. Exhibition is open to the public. Complimentary off-street parking is available.
Oct
21
Wed
Innovators Series: Directing your creativity into a successful business

@ Schelfhaudt Gallery in the Arnold Bernhard Center
Oct 21 @ 5:30 pm – 7:30 pm
"Creative" entrepreneurs discuss how they incorporate education, partnerships, and networks to direct their natural and cultivated creative talent into a successful business.
Panelists:
Ramon E. Peralta, Jr., Founder & Creative Director, Peralta Design
Robert Valle, Event Planner/Decorator, Robert Valle Designs
Valeria Garrido-Bisceglia, M.B.A., Business Advisor, Connecticut Small Business Development Center
5:30 – 6:00 p.m. – Wine and Cheese
6:00 – 7:00 p.m. – Program and Q&A
7:00 – 7:30 p.m. – Networking
Free to attend. RSVP to lchristi@bridgeport.edu or 203-576-4151.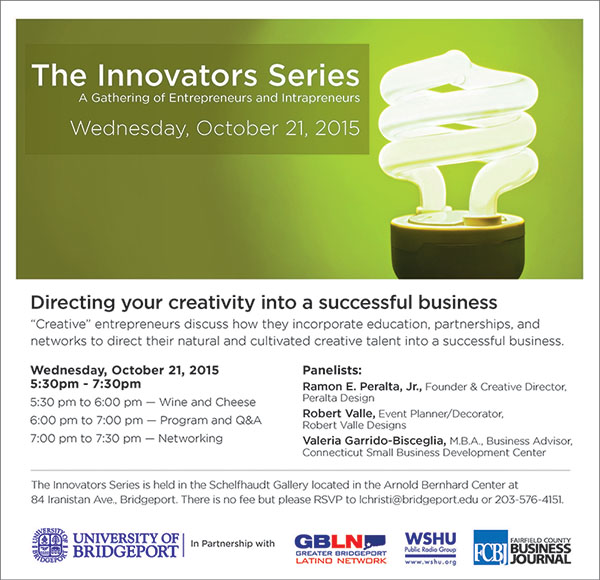 Oct
22
Thu
Necessary Voices Lecture: "Bodies & Skin in Hollywood"

@ Arnhold Bernhard Center, Littlefield Recital Hall
Oct 22 @ 4:30 pm – 5:30 pm
As part of the Necessary Voices lecture series on Film and Race, Elizabeth Haas, Professor of Film and Literature, will discuss how issues of race, class, and gender are presented in classic Hollywood films. Her discussion will be illustrated with clips from these movies. Professor Haas is the co-author of Projecting Politics: Political Messages in American Films (2014).
This event is free and open to University of Bridgeport students and employees and to the local community.
Subscribe to filtered calendar