International Admissions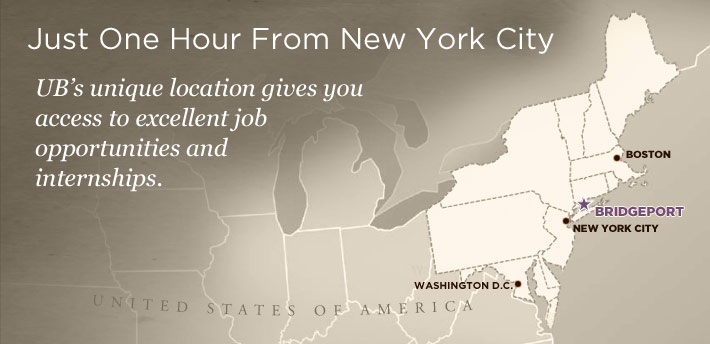 Your future begins at UB!
At the University of Bridgeport, we are truly a reflecting pool of the world. Founded in 1927, we are a private, non-sectarian university. We are located in the state of Connecticut, just one hour away from New York City. Our close proximity to the largest financial center in the world gives our International students access to plentiful job opportunities including internships in New York.
With approximately 20% of our student population being comprised of International Students, we have been recognized as being among the Top 10 Most Diverse Schools in the country. At UB, our global character creates an environment where you can learn and live in an international environment that is reflective of the real world in the 21st century.
Lifelong Relationships and Personal Growth
Our highly-regarded and diverse faculty come from some of the most prestigious academic and professional backgrounds. Giving you personal attention both in and out of the classroom, your professors will quickly become your not only your instructor, but your lifelong professional mentor.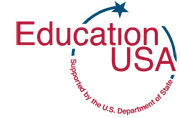 EducationUSA centers are the U.S. State Department's network of over 400 advising centers in 170 countries designed to assist local students find the appropriate college or university in the United States. Click on the logo to find your center!
Request
INFORMATION
Want to learn more?
Request information about our career-oriented programs…
Oct
22
Thu
Necessary Voices Lecture: "Bodies & Skin in Hollywood"

@ Arnhold Bernhard Center, Littlefield Recital Hall
Oct 22 @ 4:30 pm – 5:30 pm
As part of the Necessary Voices lecture series on Film and Race, Elizabeth Haas, Professor of Film and Literature, will discuss how issues of race, class, and gender are presented in classic Hollywood films. Her discussion will be illustrated with clips from these movies. Professor Haas is the co-author of Projecting Politics: Political Messages in American Films (2014).
This event is free and open to University of Bridgeport students and employees and to the local community.
Subscribe to filtered calendar