English (B.A., B.S.)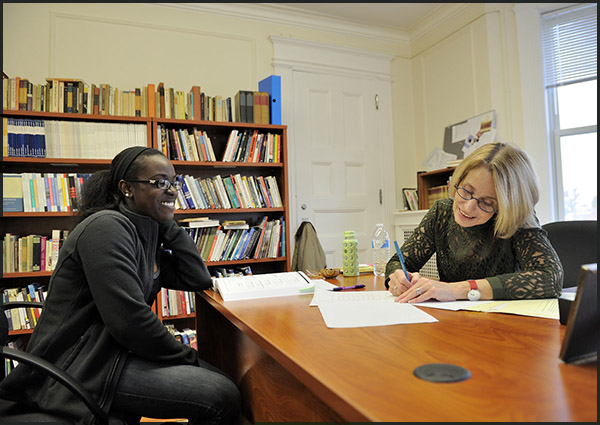 It's a big world out there.
For an English major at UB, it starts with the love of literature, the pleasure of the written page, and opens up into opportunities to visit the world in depth through literature, analysis, internships, creative writing, travel, and careers.
From the time you join the English Department, we work with you to craft an individualized curriculum built on your strengths and interests.
Students may choose concentrations in either Literature or Creative Writing, and they may opt for either the Bachelor of Arts or the Bachelor of Science degree in either concentration. Literature courses require extensive writing and critical analysis of texts, as well as giving students a culturally rich and historically aware perspective. Creative writing classes introduce students to the genres of writing available to them and prepare them for the competitive world of professional writing.
The B.A. degrees provide excellent preparation for students who are planning to pursue graduate study. The B.S. degrees do not include the modern language requirement, thereby permitting students more freedom to explore other areas of study.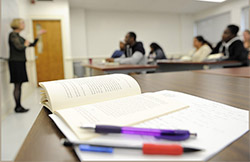 With a bachelor's degree in English, you will gain knowledge of American, British, and world literature while developing proficiency in written communication. The study of English is an excellent choice for students who enjoy literature and want to develop the essential skills of reading, independent critical thinking, and polished writing.
Request
INFORMATION
Want to learn more?
Request information about our career-oriented programs…