UB Alumni Association Scholarship
The UB Alumni Association is proud to offer an annual scholarship award that honors a student's character, academic accomplishments, participation in activities on and off campus, community service, athletic activity participation, and contributions to the UB community.
Awards are $5,000 per semester for two consecutive semesters (Fall and Spring). Applicants should be an undergraduate student (second semester sophomore to first semester senior at UB) who demonstrates financial need and a GPA of at least 3.0.
Deadline for applicants to submit for the 2015-16 award is 12:00 noon on May 28, 2015.
For more information, download the application, email alumni@bridgeport.edu, or call Aime Marcella, Director of Alumni relations, (203) 576-4133.
Dec
2
Wed
UB Holiday Concert

@ Mertens Theatre in the Arnold Bernhard Center
Dec 2 @ 6:30 pm – 8:30 pm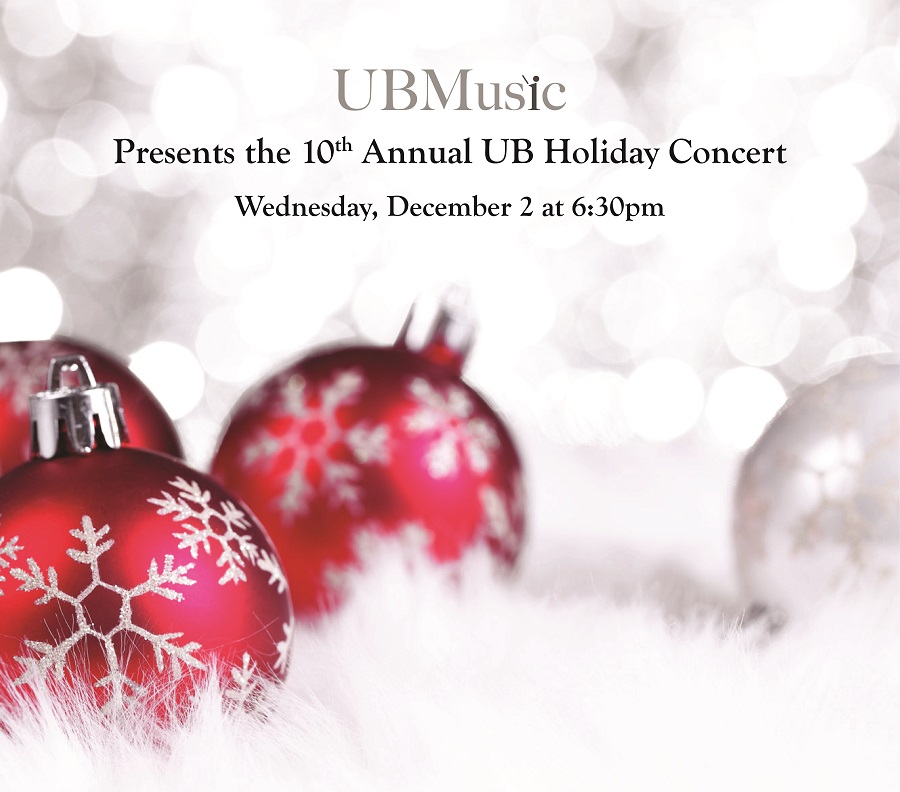 The UB Music Department presents the 10th annual UB Holiday Concert featuring favorite carols from the golden age of American popular song performed by the UB Chamber Singers, UB Fusion Ensemble, UB Percussion Group, and University Singers.
Join us for a festive cocktail reception prior to the concert at 5:00 p.m. in the Schelfhaudt Gallery, hosted by the UB Alumni Association.
Free Admission! For more information call (203) 576-4407 or email music@bridgeport.edu
Subscribe to filtered calendar