Human Nutrition FAQs
Are there any prerequisite courses for the M.S. in Human Nutrition?
There are three undergraduate prerequisite courses: Anatomy and Physiology I and II, Introduction to Biological Chemistry, and Basic Nutrition.
What are the admission requirements?
Individuals applying for the program must have earned a bachelor's degree with a minimum 3.0 GPA. Students must also have completed the required prerequisites with a B or higher (within the last ten years) in order to begin the master's program. Please keep in mind that you may apply for the program with some or all of the prerequisites still outstanding.
I have a Doctor of Chiropractic degree but not a baccalaureate degree. Can I qualify for this program?
Yes. Chiropractors may apply for admission into the nutrition program in the absence of baccalaureate degree. The professional degree warrants a waiver of the baccalaureate requirement.
How do I apply?
Students may apply by completing and submitting an application along with their personal statement of 250–500 words and all official academic transcripts.
How will I know whether I have been admitted?
The Admissions office will advise you on the status of your application. The evaluation usually takes approximately 2 weeks once your application, 250 – 500 word personal statement, and all your academic transcripts have been received.
Is the University of Bridgeport's nutrition program accredited by the ADA?
No. The University's program holds no affiliation with the ADA. The ADA is the professional organization for dietetic practitioners. Individuals interested in becoming registered dieticians should consult the Directory of Dietetic Programs, which is published by the ADA.
What is the difference between a dietitian and a nutritionist?
A dietitian is a health professional who has received the basic educational requirement of a bachelor's degree with a major in dietetics, foods and nutrition, or food service management systems. Registered dietitians are those who pass a certification exam after the completion of their academic program and supervised experience.
Individuals interested in nutrition education and health promotion, but not dietetics, have the option of completing bachelor's, master's, and doctoral degrees in nutrition programs which have no ADA affiliation. These individuals function independently of the ADA and disseminate nutrition information through methods such as consultation, research, and teaching. These individuals call themselves nutritionists and they are distinguished from dietitians.
With a M.S. degree in Nutrition, am I qualified as a certified nutritionist?
No. Certification as a nutritionist is achieved through your state of residence or through a national nutrition organization. In both cases, passing an exam and supervised training are usually requirements for certification. Students who complete this degree are eligible to sit for the Certified Nutrition Specialist Exam (CNS exam) or the Certified Clinical Nutritionist Exam (CCN exam).
Who are graduates of the program?
Chiropractors, Dental Hygienists, Exercise Physiologists, Dentists, Medical Doctors, Pharmacists, Nurses, Registered Dieticians, Teachers, and others.
As a Doctor of Chiropractic, with the M.S. degree in Human Nutrition, can I sit for the diplomate in nutrition from the American Chiropractic Board of Nutrition (ACBN)?
Yes. Those D.C.'s who have a Master's degree in nutrition from the University of Bridgeport will be eligible to sit for the diplomate of the ACBN.
What are some of the job opportunities or industries for graduates of the nutrition program?
Academic
Advance to Ph.D. programs
Instructors
College
Community College
University
Marketing
Nutrition Companies
Pharmaceutical Sales Representatives
Vitamin Buyers for Retail
Nutritional Consultants
Community Health Centers
Private and Group Practice
Complementary Medical Centers
Health Clubs/Gyms
Sports Teams/Training
Professional Degree Recipients – DC/MS, MD/MS
Practice Expansion
Research
Medical Research Associates
Seminar Leader
Corporate
Writer/Publisher (Books, Magazines, Newsletters, Newspapers)
Oct
8
Thu
Graduate Information Session

@ Wahlstrom Library - 6th Fl Admissions
Oct 8 @ 6:00 pm – 7:30 pm
Students interested in graduate programs at the University of Bridgeport are welcome to join us for information regarding the application process and program details.
The graduate programs represented will include those in:
Heath Sciences
Education
Business
Engineering
Design Management
Counseling
Public and International Affairs
Oct
9
Fri
Welcome Back Weekend 2015

@ University of Bridgeport Campus
Oct 9 @ 6:00 pm – Oct 11 @ 3:00 pm
Oct 09th 6:00 p.m. – 9:00 p.m.
Oct 10th 9:00 a.m. – 10:00 p.m.
Oct 11th 9:00 a.m. – 4:00 p.m.
University of Bridgeport Campus
Come show your Purple Knight Pride! 
Alumni, students, families, faculty, staff and friends of UB are all invited to come to campus for Welcome Back Weekend 2015!  Reconnect with old friends and rediscover the University of Bridgeport by attending one of many great events throughout the weekend!
Registration
$20 for adults, $15 for students and children under 18, and free for students on a UB meal plan.

Your registration includes a free tee-shirt, continental breakfast and BBQ lunch on Saturday, and brunch at Marina Dining Hall on Sunday!  Also includes entry into events throughout the weekend (exceptions: UBCC Dinner, Athletics Hall of Fame, 5k). Pick up your shirt, lanyard, and more info at the Cox Student Center on Saturday and the Marina Dining Hall on Sunday.
Schedule of Events – See below for details or Download PDF
Friday, October 9
Saturday, October 10
Sunday, October 11
All events, locations, and times subject to change.
Hotel and Travel
The University of Bridgeport has arranged discounted rates at local hotels for anyone attending Welcome Back Weekend:
More information:
Oct
10
Sat
UBCC Luncheon – WBW 2015

@ Knights Field Tent
Oct 10 @ 12:00 pm – 1:00 pm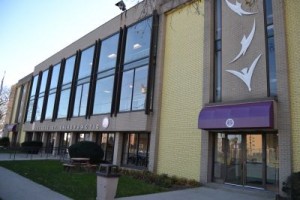 Join fellow UBCC alumni, as well as faculty and staff, for a mid-day luncheon.
Registration

Register Today to enjoy all the events during Welcome Back Weekend!
UBCC Lectures for CEUs – WBW 2015

@ Chiro 100
Oct 10 @ 1:00 pm – 3:00 pm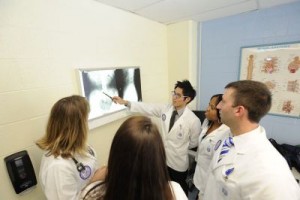 Earn continuing education credits during two lectures:
1 – 3 p.m.,  Drs. Tim Bertlesman and Brandon Steele: Exceptional Outcomes! Resolving 7 Hidden Musculoskeletal Problems that Delay Recovery
4 – 6 p.m., Dr. Tim Bertlesman: Ligament Laxity
More info to be announced.
Registration
Register to enjoy all of the events during Welcome Back Weekend! 
UBCC Facilities Tours – WBW 2015

@ College of Chiropractic
Oct 10 @ 3:00 pm – 4:00 pm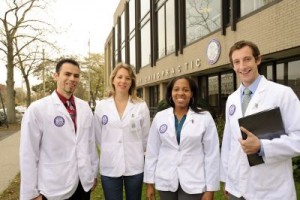 Learn about all of the great changes and improvements to the UB Chiropractic facilities on these special afternoon tours.
Registration

Register Today to enjoy all the events during Welcome Back Weekend!
Subscribe to filtered calendar